It's okay. It's okay! Really, it's okay! We're going to be okay.

I'm

totally okay. Things are going to be alright.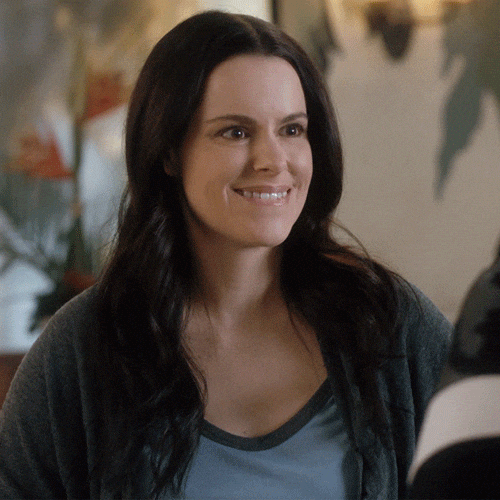 Now, granted, when the Green Bay Packers finished the game against the Minnesota Vikings, they barely had enough players to field a team. That's not good, certainly, but that doesn't mean the season is over or that everything has been for naught or that we're losing one more year in the career of the greatest quarterback to play the game. No, no, this season can be saved!
I have faith in Brett Hundley. He had a rough time of it in Sunday's loss, though. He was thrown into the fire against a very good Minnesota defense all while his offensive line was disintegrating right before him. A man named Ulrick John was Hundley's right tackle by the end of the game, for heaven's sake! So I'm not going to despair over Hundley because he had difficulty on Sunday. I think Brett seems really sweet and nice and I want him to do well. I beeeeelieeeeeve!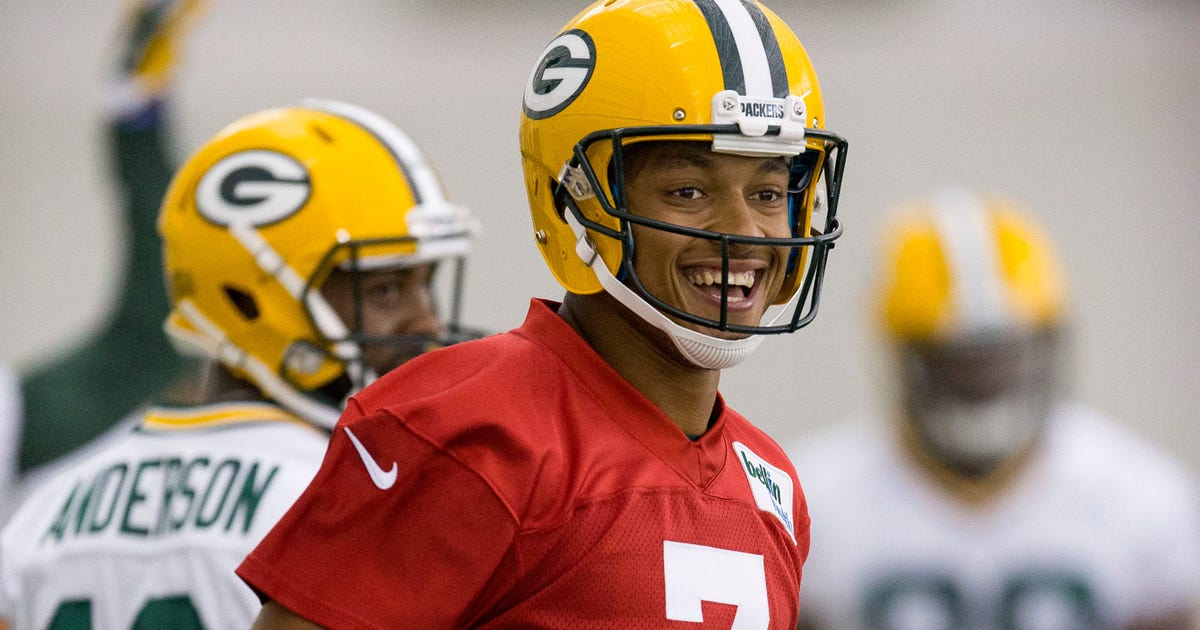 Did you even know that the Packers had a player named Ulrick John? Of course you didn't. Just like you didn't know they had a player named Lenzy Pipkins, who also played for them Sunday. Ol' Lenzy is a defensive back who had to play after everyone else got injured. Before he, of course, got injured himself.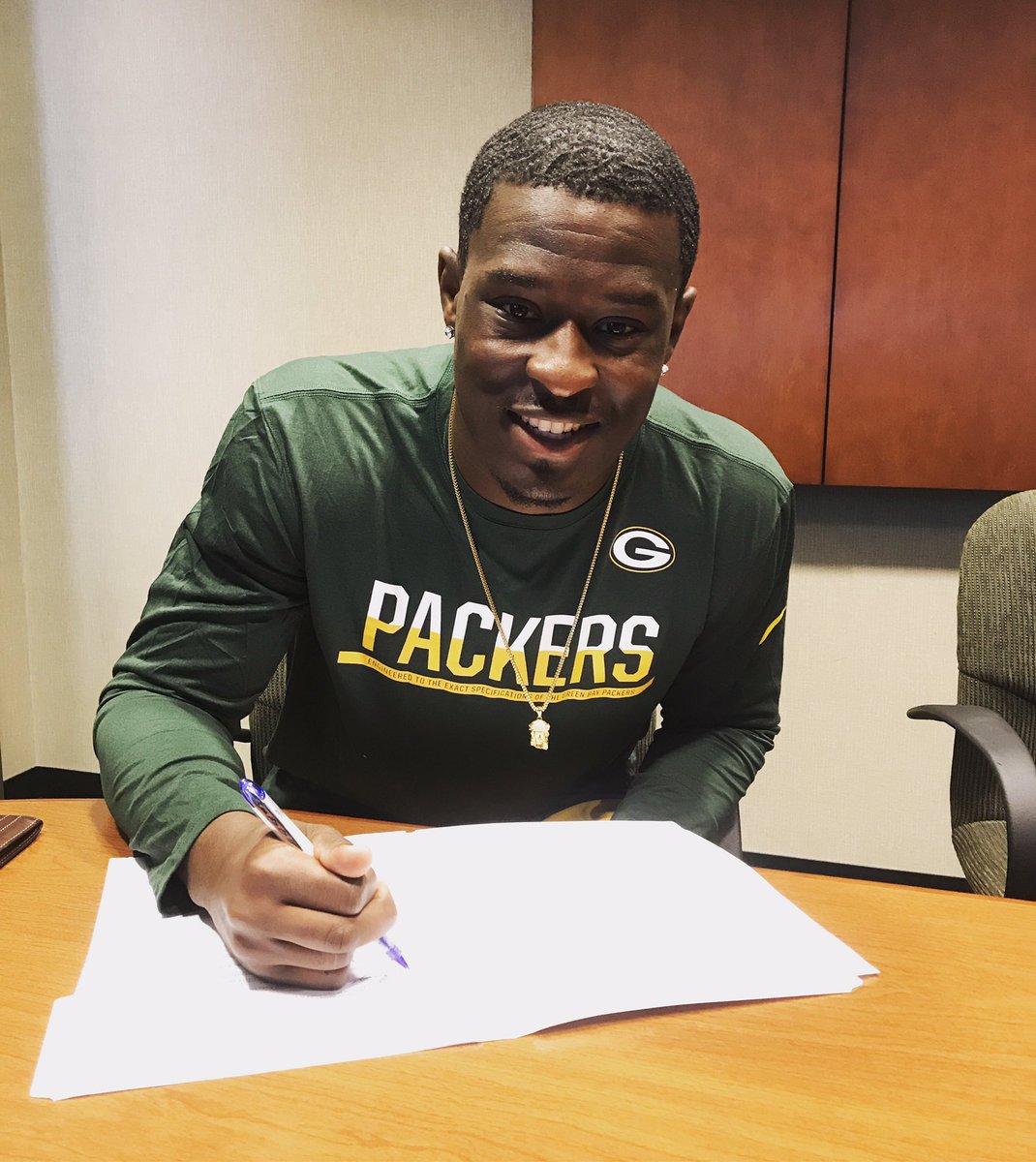 Here's Lenzy signing his official Packers contract. This could
have been two days ago or two years ago. How would I know?
I didn't even learn of his existence until Sunday.
So the Pack came in down Morgan Burnett, Kevin King, and Davon House, all in the secondary. The good news was that their starting left and right tackles were playing in their first game together. Huzzah! Didn't last long, of course. Bakhtiari went down. Bulaga went down. Taylor went down. Ty Montgomery was injured (wait, you mean playing a running back two weeks after he broke multiple ribs might not have been a good idea??). Quinten Rollins went out (for the season). Linebacker Blake Martinez, who's been having a great season, went out, but returned. And Lenzy, too, of course. It was just a bloodbath out there. The Packers training room on Sunday.
Hmm one thing the Packers might want to consider is firing their entire strength and conditioning staff and trainers and anyone at all related to ensuring the health of their players because they cannot be very good at their job. Injuries are typically bad luck, but when it happens eight years in a row, maybe something needs to change.
Thanks, JMike. Super helpful. This is why no one likes you.
So, it turns out that Aaron Rodgers will be having surgery on his collarbone, meaning he won't be coming back this season. But it's still okay!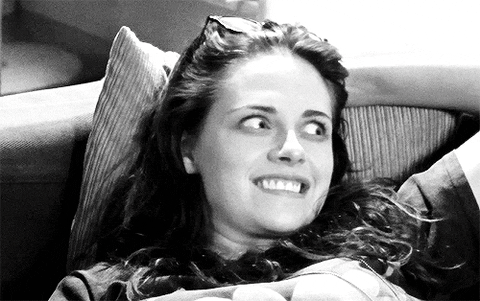 Martellus Bennett is bad at catching.
The Packers promoted QB Joe Callahan from the practice squad to backup my boy Hundley.
This picture does not give me a lot of confidence that Joe knows
how to hold, much less throw, a football.
Um, I totally disagree with this headline from Packers.com.

Everyone

feels sorry for them! The loss of Rodgers alone elicits universal sympathy, but when people find out that they don't have any offensive linemen or defensive backs? They definitely feel pity because we are pitiful. At the moment, at least. (I'm still positive! It's still going to be OKAY!!!)
Aww Aaron Jones just keeps getting cuter and cuter! He has a

twin brother

he's besties with.
I think Anthony Barr should have been called for a late hit on Aaron Rodgers, but it wasn't egregious enough that it was a terrible no-call. Player-to-player, though, Barr had plenty of time to pull up and not doing so was low class. But that's how Barr rolls. Here he is (#55), after the play, headbutting a player who was in the hospital a couple of weeks ago with a head/neck injury. Barr later left the game with a concussion, which I believe came from God smiting him for being a jerk.
Green Bay had so many penalties! They lost 92 yards on eight penalties. They just need to clean those up and that'll go a long way in improving everything, right? Right?
Wow! Check out this crazy

Pierre Garcon catch! The defender tips it, Garcon manages somehow to catch it and get his knee down in-bounds.
Man, can you imagine how little confidence the Atlanta Falcons must have in themselves? If you're a Falcons fan, how big a lead do you need to feel comfortable? 40 points? 50 points? We know 25 points is not the answer, and on Sunday, we learned that 17 is not the answer either. Atlanta was up 17-0 over the Miami Dolphins at halftime. In the second half, the Jay Cutler-led Dolphins scored 20 points to Atlanta's zero. The game effectively ended with Matt Ryan's sixth interception of the season. The reigning MVP had seven interceptions all of last year.
Watch out! You never know what could happen if Jay Culter starts to care!
(No, seriously, none of knows what would happen in that situation.)
So I was railing against the Detroit Lions for not pulling a hobbled Matthew Stafford from the game when they were down 45-10 to the New Orleans Saints halfway through the third quarter. Being the Lions, however, they actually came back and got within seven points! Then Stafford threw a pick-six, and the Saints won 52-38. Must suck to waste all that comeback.
It was a wild game. The Saints defense had an unusually good day against the Lions. (Well, before allowing them to come back from five touchdowns down, I mean.) They had 12 batted passes and forced five turnovers. New Orleans had SIX non-offensive touchdowns. Six!
The oddest stat, however, might be that three of the Saints' defensive touchdowns had a grand total of two return yards: a forced fumble recovered in the endzone, a pick-six at the two-yard line, and a pick-six in the endzone that dashed Detroit's hopes of victory. If that's not weird enough, here's another one of the Lions' turnovers -- I've never seen this happen before:
There were a lot of weird games this week. Thirty seconds into the Jacksonville Jaguars-Los Angeles Rams game, the score was 7-7. After combining for 31 points in the first quarter, the two teams scored only six points the entire second half. Here's how the game started:
Then there was the Chicago Bears-Baltimore Ravens game, in which Bears QB Mitchell Trubisky attempted just 16 passes, while Joe Flacco attempted 41. Trubisky was only involved in one of Chicago's three touchdowns in their 27-24 overtime win: one touchdown was a pick-six and the other was thrown by running back Tarik Cohen.
We'll put this in the No One Saw It Coming file: the previously 0-5 New York Giants beat the 3-1 Denver Broncos. Denver is not the team against which I would have guessed the Giants would break their losing streak.
Giants' defensive end Jason Pierre-Paul notched a sack against the Broncos and celebrated with a dance that a kid with cancer had taught him.
— Jill Martin (@JillMartin) October 16, 2017
62.5% of Texans' wideout Will Fuller's receptions this year have been touchdowns. He missed the first few games due to injury, and in the three he has played in, he has eight receptions and five touchdowns.
Hey, look -- Tramon! Long-time readers of O&E will know how much I loved Tramon Williams when he was on the Packers. Glad to see him doing well.
Welcome back, Adrian Peterson! After a stymied stint in New Orleans, Peterson was traded to the Arizona Cardinals. Here he is on his very first drive with the Cardinals.
Deshaun Watson is pretty awesome and seems cool and sweet, so I guess we're just letting the mustache pass without comment? Okay.
Ahh, some things just feel so familiar, like an old shoe or the refs cheating to help the Patriots win. In the fourth quarter, the New York Jets

scored a touchdown

(see below). The officials reviewed the score and found that the Jets player had briefly lost control of the ball (true), regained possession (true), and now has to do the whole "complete the process of the catch thing" (okay, fine). The ref then had the nerve to say the player bobbled the ball again (uh, says

you

, Mr. Ref! Where??) and never recovered before going out of bounds. Fumbling the ball out of bounds means that the team just gets the ball where the fumble occurred …

except

when it happens in the endzone. In that case, it's a touchback and the other team gets it at the 20-yard line. So not only did the Jets have that score taken away, they also had the ball taken away from them! Keep in mind that the play was already ruled a touchdown, so you need obvious evidence to overturn it. The no-shame-having official said after the game: "It was a pretty quick determination. It was pretty obvious."
The Patriots should be 1-5. It sucks that there is no justice in the world and they are 4-2, but the small solace is that, deep in their hearts, New England fans all know that they are a 1-5 team right now.
I understand the defender carrying Taylor Gabriel for the first three or four yards. Why he continues to fireman-carry him for another 10, I do not know, but Gabriel didn't seem to mind.
Here's a weirdly interesting article on how much it takes to

feed a football team

each week. The 56 pounds of strawberries per day was the most surprising.
I dearly love Carolina Panthers linebacker Luke Kuechly. I plan on marrying him someday, but he really needs to retire. On Thursday night, Kuechly suffered his third concussion in the last three years. The first concussion in 2015 was serious enough to sideline him for three games. Last season, he missed six games with a

scary concussion

that ended his season. Please,

please

retire, Luke! I want him to be able to remember our children's names in 20 years!
Protect your beautiful brain!
I kinda feel that if you have a back fracture, you should probably miss more than just one game, but the Oakland Raiders

apparently feel differently

about their starting quarterback because Derek Carr played in the Oakland's loss to the

San Diego

Los Angeles Chargers.
Antonio Brown. He's good.
Some Negative Nellies out there have suggested that the Packers won't do well without Rodgers just because they don't have a run game or a good defense to support their passing game which will now be lucky to be a hollow shell of what it was, but I'm optimistic! They can do this!

Let's go, Brett!
Green Bay will need players to step up

.
We need manly men like Jordy to be leaders.
I'm not

at all

worried about my Packers, but just out of sheer idle curiosity, I wonder how well Aaron Rodgers can throw left-handed. I bet he's still pretty good.
As I said, it's going to be okay. It's going to be better than okay! Brett Hundley can step up, the line can get healthy, Rodgers might be able to recover from surgery miraculously quickly and come back before the end of the season like last time -- these things could happen! And it's all going to be okay.