Whew! A win! Congratulations to Brett Hundley on his first NFL victory as a starter!! It was especially nice coming against the Chicago Bears. Hundley started slow, but by the fourth quarter, he was making quick, decisive throws, including this beauty to Davante Adams for the touchdown. Gorgeous.
More bad news on the injury front. Starting rookie running back Aaron Jones sprained his MCL on the first drive and will be out 3-6 weeks. Before halftime, running back Ty Montgomery suffered a rib injury (what? A running back playing with multiple broken ribs is a bad idea??), leaving rookie Jamaal Williams as the only available running back. Williams looked good, but we're going to need some help in the backfield. Hundley also tweaked his hamstring, so that could limit the running game even further.
The Packers definitely had some help from the Bears. Chicago committed eight turnovers (not including the ones that were declined) that cost them 78 yards. Thank you. Also, thank you to Bears coach John Fox for challenging that Bears runner Benny Cunningham had stepped out of bounds just short of the goal line. He actually won the challenge -- Cunningham did not step out of bounds -- but the replay showed that Cunningham had lost control of the ball before it hit the pylon, and a fumble in the endzone is a touchback, so instead of the Bears being 1st-and-goal on the one-yard line, the Packers got the ball at the 20. Hugely important play that helped shaped the game.
The defense stepped up big. They held Chicago to 4-of-14 on third downs and sacked Mitchell Trubisky five times, with Nick Perry accounting for three of them!
Not quite sure who was responsible for this one...
Jordy's such a

great blocker

. Look at him freeing up Ty Montgomery on his first-quarter touchdown run.
Field goal unit needs to get its act together. They missed

another kick this week when the holder dropped the snap -- or maybe it was a bad snap, I'm not sure.

I'm less inclined to pin the blame on Mason Crosby than I am the long snapper and/or punter/holder.
Yeah, the punter just looks guilty.
Hey, thanks for your contribution to the team, Martellus Bennett! Glad we signed you instead of another tight end who knew how to catch passes. Don't let the door hit you

on the way out

. Let's recap: after Aaron Rodgers went down and the chances of the Packers winning the Super Bowl shrank rapidly, Bennett announced on Instagram that he would be retiring at the end of the season, no explanation. Then, for the first time in the season, he showed up with on the injury report with a shoulder injury and missed last week's game against the Detroit Lions. The Packers cut him this week with a "failure to disclose physical condition" designation, which is an indication that they want their money back from this charlatan. Bennett then took to Instagram again and wrote a long screed

calling out the Packers' medical staff

and Dr. Pat McKenzie for knowing that he had a serious shoulder injury and pressuring him to play when he needed shoulder surgery.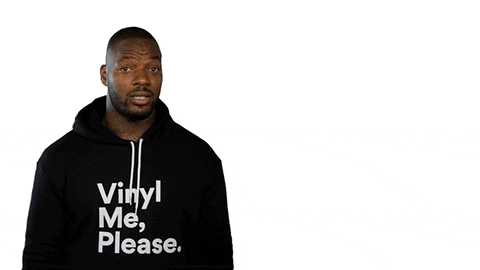 It took about five minutes for current and former Green Bay players -- from Aaron Rodgers to Jordy Nelson to Jermichael Finley and many others -- to

come to Dr. McKenzie's defense

on social media. McKenzie and the Packers staff are known in the league for being extremely conservative with player injuries. What kind of jackass impugns a man's professional reputation to the media when he knows that man can't defend himself? Presumably, McKenzie isn't allowed to discuss the details of Bennett's injury situation, so he couldn't dispute Bennett's account, which is why it was nice that so many players defended the Pack's medical staff.
But Bennett wasn't done being a @$$h*!e. When Bennett was cut, because he's a veteran, teams have an opportunity to claim him on waivers. Bennett and his agent

told teams not to claim him

because he was going to have surgery and retire. That is, until his former team, the New England Patriots, came calling. Suddenly, Marty's shoulder was feeling a

lot

better -- so much so that he played for the Patriots on Sunday night! What a miraculous recovery. I hope the league will seriously investigate Bennett telling teams he was getting surgery in order to avoid being claimed by a bad team. (When veterans are released, teams have the opportunity to claim them based on the team's record, with the worst teams getting the first opportunity and the better teams at the end of the line.) That seems seriously shady to lie like that. Here's what Mr. Rogers thinks of Martellus Bennett: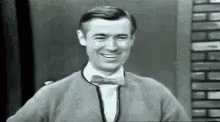 On Friday, wide receiver Maurice Harris was on the Washington Redskins' practice squad. On Sunday he made this catch for his first career touchdown. Wowza.
Here's our weekly video of Vontaze Burfict doing something dirty. He was

ejected from Sunday's game

against Tennessee (somehow the first ejection of his career!) for making contact with an official when he swiped away the ref's arm. The cause for the ejection seemed rather minor, but I don't really care because here he is stepping on a Titans' player's arm right before the ejection. Jerk.
— Jed DeMuesy (@Local12Jed) November 12, 2017
The team celebrations have been a lot of fun this year, and some of the best have come from the Pittsburgh Steelers' receiving corps. On Sunday,

they re-enacted last week's WWE-style fight

between Cincinnati's AJ Green and Jacksonville's Jalen Ramsey.
The CFL is getting in on the fun, too.
Minnesota quarterback Teddy Bridgewater did not play, but was active

for the first game

since January 2016 after suffering a devastating knee injury in training camp last year. Very happy for him, even if he is a Viking!
49ers wide receiver Marquise Godwin had an absolutely devastating Sunday. He wife went into premature labor and

their little baby boy died

. Just a few hours later, Godwin scored a touchdown against the New York Giants in his team's first win of the season and was obviously very emotional.
The New Orleans Saints put a beating on the formerly trendy Buffalo Bills, thanks in large part to running back Mark Ingram who had 131 yards and three touchdowns!
So, I just became a huge Adrian Clayborn fan. The Atlanta Falcons defensive end recorded SIX sacks against the Dallas Cowboys in a 27-7 win! Hah! As much as the Cowboys missed finally-suspended running back Ezekiel Elliott, they missed left tackle Tyron Smith much more. His poor, poor backup was steamrolled by Clayborn the entire game.
The Seattle Seahawks beat the Arizona Cardinals on Thursday night, but it was a costly win, as Richard Sherman ruptured his Achilles' and is out for the season. I'm never happy to see anyone injured, so I'll just stop there.
The Cleveland Browns actually almost won a game against a good team! Alas, they still fell to the Detroit Lions 38-24. Kinda humiliating that the Browns scored more points against them then the Packers did.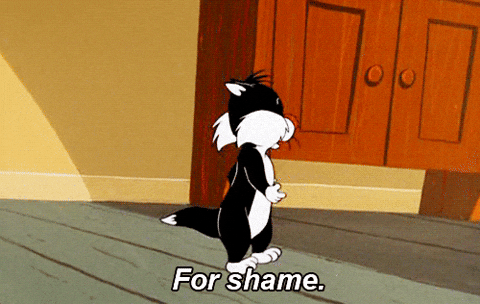 I love Luke Kuechly. I love Jay Cutler interceptions. Luke Kuechly intercepting Jay Cutler pretty much turns me into the heart eyes emoji. I still want Kuechly to retire, but he is so good. He was giving Miami fits all Monday night.
It's not just me -- the Packers' photographer is obviously obsessed with Randall Cobb. Every week, there are soooo many Green Eyes photos. And I can't say I blame him.
I ain't complaining.