Uggggghhhhh everything about this weekend was terrible!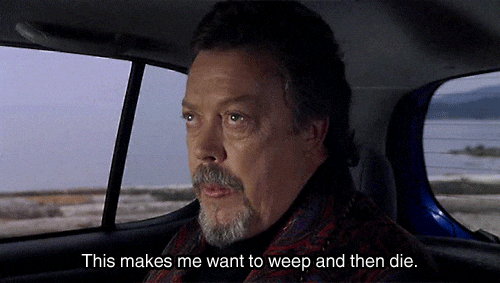 The awful, stupid, annoying, obnoxious New England Patriots are going to Super Bowl for the eighth time in Tom Brady's 16 seasons as a starter. A 50% Super Bowl rate?? Come on.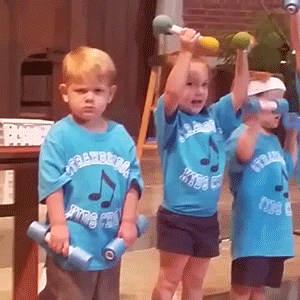 The Jacksonville Jaguars jumped out to an early and were up by 10 when New England came storming back. As always, the Patriots' got a little

help from the officials

(she said bitterly). Tell me more about how an offensive play can give a forearm to the head of the defender and it's defensive pass interference.
— Sam Monson (@PFF_Sam) January 21, 2018
Despite what Patriot fans and lazy sportswriters thinks, no human person "counted out" the Patriots after the first half. No one. Everyone knew they'd make it competitive. Don't try to play the "nobody believed in us" card while simultaneously crowing about all your records.
I haven't watched the Jaguars much this season, but every time I have, Myles Jack is doing something amazing. This strip/fumble recovery is incredible -- all in one smooth move. (I was

so

mad that Jacksonville didn't score any points off this play.)
And when I say they didn't score any points off of this, I mean that they ended up punting on their following drive. I'm not even addressing the fact that Jack doesn't appear to have been

touched after recovering the fumble

and had a clear path to the endzone, but the refs blew the play dead.
Good thing Telvin Smith (#50) wasn't at all held on that game winning play by the Patriots....

Only 1 penalty called on them all game.

#JAXvsNE pic.twitter.com/ybNHNmwUOl

— Melina Myers (@melinasphotos) January 21, 2018
It's painful for me to talk about the absolutely gorgeous defensive play that all but sealed the victory for New England. Corner Stephon Gilmore laid out (up?) to break up the Jaguars' fourth-down prayer, but one can't help but admire the beauty of the play.
Oh, look, Tom Brady is concerned with

appearing arrogant

. How cute. Brady said he wouldn't complain about his hand pain during the game because he didn't want to sound arrogant saying he was injured when he still had "a pretty good game."
Bill Belichick, always so classy. Here's him casually tossing aside his AFC Championship trophy. "Eh, another one of these dumb things?" One corollary annoyance every time the Patriots win are the annoying talking heads who trot out the tired "See? Experience matters!!!!" line as if Tom Brady's success is predicated on his experience (ya know, the guy who went to the Super Bowl three of his first four years playing?). It's not experience; it's just stupid Tom Brady.
Okay, normally people talking about commercials that play during big football games really annoys me, but this Taco Bell fake conspiracy action movie trailer is a pretty spot-on parody.
I cannot believe the Minnesota Vikings went 55 minutes without scoring in the booty-whipping they received from the Philadelphia Eagles. It was the season's worst performance by far for one of the top defenses in the league. The gave up more points than they have all season; they gave up more yards than they have all season; and after setting a league record of holding opponents to a 25% third-down conversion rate (!) during the season, they allowed Philly to convert 71% of their third downs!! What happened??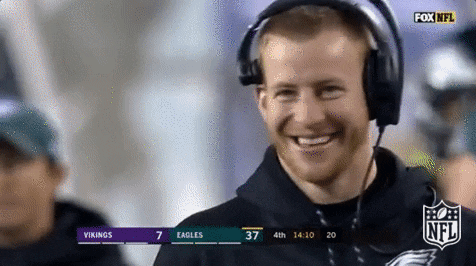 I was seriously stunned at the 38-7 outcome. It got out of hand quick. Honestly, the most interesting part of the game after the first quarter was watching Carson Wentz on the sidelines (as above). His swagger might even compete with the

Pete Carroll robber baron

strut because Wentz

actually had a real cane

.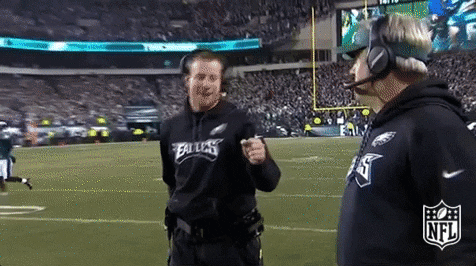 I'm positively despondent because I can't have the insufferable, cheating New England Patriots win their 54th Super Bowl. I just can't. And hey, crazy things have been happening this postseason, but I really can't work up a lot of optimism. I don't want to have to trust in Nick Foles! He doesn't even look like a quarterback.
Gah! He's somehow even less convincing *in* uniform.
I don't have anything against Philly except their fans, city, and team, but it's hard to feel anything for the Eagles this year. I guess I like

Zach Ertz

and his

superstar US Women's Soccer wife

. And I mean, I gueeeeess Foles being the starter in Philadelphia for three years, then getting traded, then coming back and leading them to the Super Bowl is mildly interesting. But that's all I got for trying to force myself to care about the Eagles.
That's a lot of emotions for the poor Vikings in the last seven days. And now they get to welcome the Eagles and Patriots to their city to watch them play the Super Bowl in their stadium. But hey, they're the Vikings, so it's still a little bit funny.
Remember our old pal James Jones? I always did like him.
James was also

laying it down on Tony Romo

, whom he picked as his "Comeback Player of the Year" because Tony went to the NFC Championship on Sunday for the first time in his career. Brutal.
Don't worry, everybody, I'll watch the dreadful Pro Bowl activities and NFL Honors show so you don't have to.
This Super Bowl is going to be so lame. Do you know who would make it so much better?