For the second time this season, the Green Bay Packers were shut out at Lambeau Field, this time against the Minnesota Vikings. Ouch. That's pretty embarrassing.
I thought Brett Hundley played much better than his putrid stat line -- 17-of-40 for 130 yards, zero touchdowns, and two interceptions -- but he wasn't getting help from anyone. They were without Davante Adams, who sat out the game with a concussion, and then lost Jordy Nelson (oh no!!!) to a shoulder injury and Aaron Jones to a knee injury during the game. Beyond the injuries, the Packers receivers kept on dropping great passes from Brett!! There had to be at least five or six big passes that hit the receivers in the hands that they just couldn't hold on to. Poor Brett.
It's hard to tell if Green Bay was just being cautious with injuries since the game was meaningless, but it felt like some sort of apocalyptic story where there's only a few survivors left. (Though the scrappy bands of misfits in those stories usually have better outcomes than the Packers did on Saturday.) In addition to Adams, guard Jahri Evans, Clay Matthews, Nick Perry, and Damarious Randall were all inactive coming in. During the game, they lost not only Nelson and Jones, but also backup right tackle Jason Spriggs to a very serious knee injury (could cost him all of next year) and tight end Richard Rodgers.
Randall Cobb was pretty sad after the game, saying he "never felt more defeated, more embarrassed about a performance."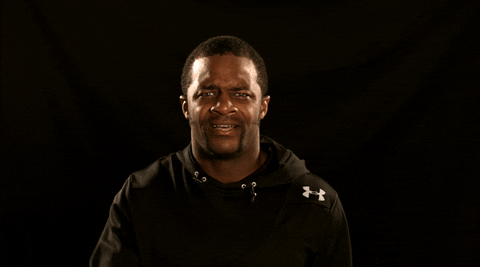 No, Randall, you're not a loser! You're great!
At one point in the game, left tackle David Bakhtiari allowed zero pressures on 20 passes against Everson Griffen, who's pretty darn good.
Apparently some teams in the league are trying to say that the Packers did not follow IR protocol with Aaron Rodgers and should now be

forced to release Rodgers

. LOL okay.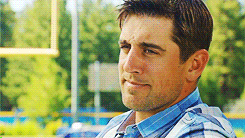 What do I have to do to make McCarthy stop trying to use Cobb in the backfield? It's a nice idea and all, but have they

ever

gained positive yardage on that? (Hint: no.)
When Antonio Brown went down last week, he had more receiving yards than four teams' receiving corps!
I'm sick of Tom Brady just being the go-to MVP leader when no one else is having a particularly marvelous season. Yes, I understand that Brady is in contention for being the best ever, but he and the Patriots are two last-minute mistakes away (Texans, Bucs) and two bullpoop calls away (Jets, Steelers) from being 8-7 instead of 12-3. Maybe it's time for a non-QB MVP, eh?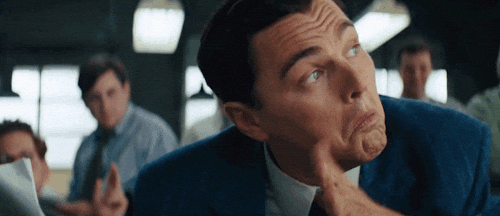 A couple of weeks ago, after getting creamed by the Jaguars, Houston Texans defensive end Jadeveon Clowney was asked if he thought Jacksonville quarterback Blake Bortles had improved, and responded, "He's trash." (Rude!) Jacksonville fans took up a campaign to order trash cans online and send them to Clowney. In the spirit of the season, Clowney filled up the trash cans with toys and

donated them

to a local shelter.
Touch

é

to everyone in

volved.
Jimmy Garoppolo seems to be working out alright for the San Francisco 49ers. After winning just one of their first 11 games, they are now 4-0 with Jimmy at the helm. Before he came, they averaged 17 points per game; in the last four, they're averaging 27.5 (that average is helped a lot by the 44 they hung on the Jaguars on Sunday).
People are understandably up in arms about the latest "what exactly is a catch" debate following an overturned Buffalo Bills touchdown in New England. (A controversial decision by the officials benefited the Patriots?? How strange.) The rule has survived a lot of offseason Competition Committee meetings, but it's hard to see it at not being at least tweaked this year. The refs actually called the play correctly (a touchdown), but the review from New York overruled it, despite zero "clear and obvious" evidence to overturn. (I think it probably wasn't a touchdown, but that was the call on the field and it should have stood.)
There are three Watt brothers in the NFL. They all went to Wisconsin, JJ plays for the Texans, TJ for the Steelers, and Derek for the Chargers. Their mom found a way to support them all with one very creative jersey.
Normally, the network pregame shows are just a bunch of incoherent buffoonery and 60-year-old men guffawing at things that even a five-year-old wouldn't find funny, but the Fox referee parody of the famous Love Actually scene was hilarious!
(You can't see it in that clip because it cuts away, but normally when it goes back to the guys in the studio, they're loyally guffawing over whatever sketch, but this time it was dead silent because none of them understood the reference, and Curt Menefee had to explain that it was a reference to a wildly popular romantic comedy

.)
The Dallas Cowboys lost and were knocked out of playoff contention, which normally I would enjoy, except for 1) the loss was to the Seattle Seahawks and kept them in the playoff hunt; and 2) I was really hoping the Cowboys fans would spend another week reciting to themselves all the scenarios in which they could make the playoffs and would have their hopes dashed in a heartbreaking play in the final moments of Week 17. Alas, you can't have everything.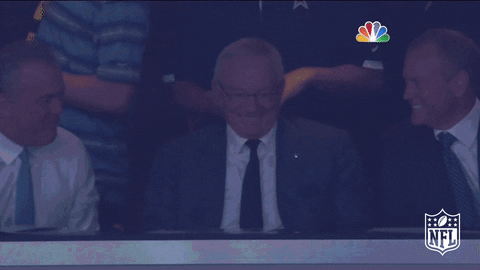 It's bizarre to win a game that keeps you in contention, with everything riding on the next week, and then go up to the losing coach in full view of cameras and tell him to

"come get me"

whenever you are a free agent. That's what Seattle safety Earl Thomas did. After the game, he confirmed that he was asking for Dallas to sign him when the time came, but he tried to spin it as 'I really want to be in Seattle, but whenever I'm not...' which did not make things better. This is weird, but if I were a teammate or coach, it would irritate me that he's not thinking about next week. Your playoff lives are in the balance! Why are you thinking about joining other teams when you are still trying to make the playoffs with your current one?
A blocked extra point returned for a two-point conversion!!! I LOVE that play!! The high five at the end is the cherry on top.
In case you hadn't realized, the Cleveland Browns are so bad. They went into Sunday's game against the 4-10 Chicago Bears knowing that this was their last shot for a victory in the 2017 season. The Bears are terrible -- and the Browns didn't even compete! They lost 20-3. You couldn't even manage a touchdown in what is essentially your Super Bowl?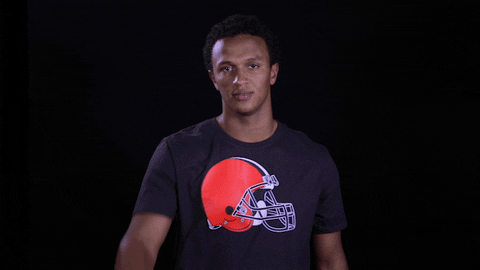 No, DeShone, the dream of 1-15 is now a distant memory.
Why are the Detroit Lions so bad? They seem like they have so much talent, but they've again missed the playoffs and are 8-7. That record doesn't sound terrible, but only one of the eight wins came against a team that is currently over .500. Their other wins were against: Arizona, New York Giants, Green Bay, Cleveland, Chicago (twice), and Tampa Bay. Why aren't they better?
I get really mad at teams who put up poor performances when their seasons are on the line. The Lions were playing against the Bengals, whose season is long over and who were down several players to injury, too. When one team is trying to make the playoffs and the other team has nothing to play for, how do you not at least make it close? Nine penalties, Detroit?? Don't you care? Don't you care, Jim Caldwell?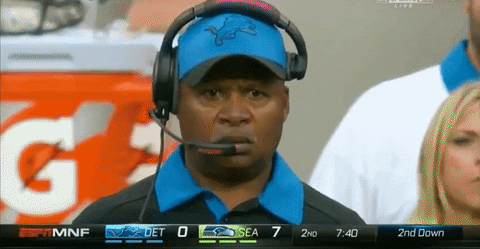 The New Orleans Saints were playing bitter division rival Atlanta Falcons. How bitter, you ask? Bitter enough that they had the halftime performers spell out 28-3 on the field

.
The Jaguars had a bit of an ugly scene on the sideline when two of their defensive players got it a fight. The real hero of this clip is the Gatorade dude. How does he stay so calm??
You guys, I think I found it -- the worst officiating of the season. Apparently there's a new rule designed to speed up kickoffs that says kickoffs can begin as soon as a play clock starts. (Play clock or "a" clock, I'm not sure, but the announcers talk about it in the second link below.) So the Tennessee Titans ran onto the field while the Los Angeles Rams were still milling about, kicked an onside kick, and recovered it. The referees threw a penalty flag. Then they said actually, there was no penalty, but there was a timeout called by the Rams before the kick. The Rams head coach was like, "Uhhh, I didn't call a timeout, but…" So the refs came back on the field and said actually there was no timeout, but the ball had not been put "in play."

Here's

the actual onside kick. And here's the refs obviously trying to explain away their bumbling errors.
Eww, the Houston Texans finished with 51 passing yards in their loss to the Pittsburgh Steelers. The silver lining is that some of those yards came on this eye-popping DeAndre Hopkins catch. (Yes, there's some offensive pass interference there; don't care.)
We all want Seattle to miss the playoffs, but for that to happen, the wildly inconsistent Atlanta Falcons have to beat the Carolina Panthers next week. Carolina has already clinched a berth, but they'll be playing for home-field advantage. Ugh, I hate having to depend on Atlanta. In the AFC, it's the Tennessee Titans, California Chargers, and Buffalo Bills fighting for the two Wild Card spots. It all comes down to next week!