Ahhh! Nothing like a game against the Chicago Bears to restore a team's confidence. The Green Bay Packers rolled to a 26-10 win over the Bears on Thursday night. Aaron Rodgers finally surpassed 300 yards in a game, totalling 326 and three touchdowns. The Pack had 32 first downs to Chicago's 13, ran 81 plays to Chicago's 45, racked up 406 yards to Chicago's 189, and held the ball for 40 minutes to Chicago's 20 minutes. Yikes.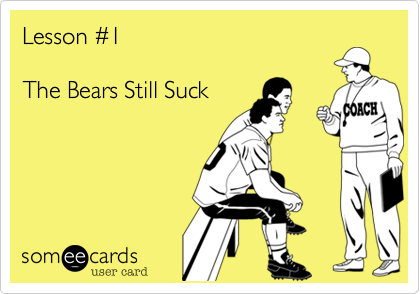 Hey,

Thursday night games are a great idea

, NFL! Football players are professionals, right? So three and a half days are

more

than enough for them to recover from playing an exceedingly violent game so they can play another exceedingly violent game. I know how much the NFL cares about its players' health and well-being, so I would never doubt their motivation on forcing players to play on Thursday night solely for the purpose of their own tv network's ratings, but I wonder if perhaps they'd like to reconsider screwing over teams and players every Thursday night.
Mike McCarthy again deserves credit for getting creative with the playcalling, particularly in how he used wide receiver Ty Montgomery in the backfield. Montgomery had nine carries for 60 yards to go along with his 10 receptions for 66 yards. McCarthy also went for it on 4th-and-goal (hallelujah!). Even though the Packers did not get the touchdown and the result was a turnover on downs, I was very pleased to see the attempt and I hope it will be the first of many. Here's a nice run by Ty:
McCarthy had to get creative since Eddie Lacy was put on the IR with an ankle injury that will require surgery and backup running back James Starks is recovering from knee surgery. The Packers signed Kansas City Chiefs running back Knile Davis on Tuesday, who barely played since, ya know, he just joined the team 36 hours before. Don Jackson was promoted from the practice squad on Thursday, had a couple of carries … and was promptly injured. Not a good time to be a running back for the Packers.
I hope Jackson's hand injury doesn't keep him out for too long. He only had a couple of snaps, but he looked pretty darn speedy.
Considering that Lacy needs surgery, maybe he shouldn't have played on a sprained ankle Sunday against the Cowboys, Coach.
Apparently saying "put on the IR" is too long, so the announcers kept on saying that Lacy had been "IR'd," but I'd like to advocate that to be pronounced "irrrred."
Welcome to the Packers, Knile Davis! Green Bay traded for the Kansas City Chiefs running back. I like the trade in the sense that the Packers gave up almost nothing (a conditional 2018 seventh-rounder), but not so much in that Davis has averaged only 3.3 yards per carry in his four-year career, or that he was KC's fourth-string running back, or this:
But I think his name is cool and I hope he plays well.
I'm trying really hard not to hold the fact that he looks at
least 40 years old against him. (He claims to be 25.)
Poor Brian Hoyer snapped his forearm in half and will be out for the rest of the season (presumably). Third-string QB Matt Barkley came in and had a statistically horrible game (6-of-15 for 81 yards, two interceptions and no TDs), though I thought he had some nice throws and should have maybe been given a longer leash.
The biggest winner of Thursday night might actually be Jay Cutler. There appeared to be a very, very good chance that he was not going to get his starting job back when his thumb healed because Hoyer had been playing fairly well. Now ol' Jay will be welcomed back with open arms as soon as he is healthy.
The secondary winner is all of us because it's really much more fun
to see the Bears lose week after week when Cutler's at the helm.
Jeff Janis is a terrible blocker.
Davante Adams, who perhaps, it could be argued, doesn't always enjoy the most unblemished of reputations here at O&E, deserves praise for his excellent game. Check out how he fought for this touchdown against the defender who was hanging on to his facemask.
Adams caught 13 of his 16 targets for 132 yards and two touchdowns. That's more catches, more yards, and more touchdowns than the entire Bears receiving corps. Well done.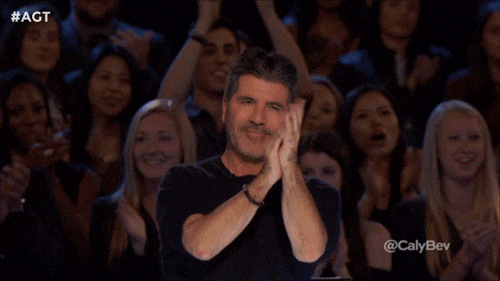 Rookie safety Kentrell Brice had some fantastic hits on special teams. He's one to keep an eye on.
Thursday's win was great, obviously, and I'm very happy -- really, I am. It's just that … well, there were a lot of things not to like. Such as:

Chicago is terrible, terrible team that has already lost to the Texans, Colts, and Jaguars. This should have been a blowout from the very start.

Aaron had 326 yards, which is great, but it took him

56 throws

to get there, which is not great.

The Packers only managed six points in the first half.

Mason Crosby missed an extra point and had a field goal blocked! (I blame Jim Nantz, who highlighted that Crosby had not missed any kick all season. Crosby didn't make a kick after that. Thanks, Jim.)

More injuries, not only to Jackson, but TJ Lang left the game for a time with a back injury.

I normally hate it when people talk about athletes' body language (see just about every article written about Cam Newton), but someone might want to let the image-conscious Rodgers know that it doesn't look great on TV to see how upset he gets after every incompletion.

Chicago was playing their third-string quarterback. And again, they're really bad. I mean they're waiting for this man to return as some sort of savior! Jay, are you going to be able to help this team?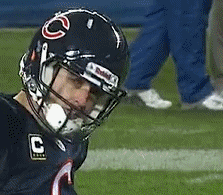 Kurt Warner

weighed in

on the great "What's Wrong with Aaron Rodgers?" debate, and his take seems to me to be spot on:
"I think what really has happened is that there is a lack of trust with Aaron Rodgers. And that lack of trust is when you go out as a quarterback and your receivers haven't gotten open, it's hard to anticipate that they're going to get open on time. So as a quarterback, you drop back and you kind of just in the back of your mind are going, 'Okay, probably not going to get open, I'm going to have to buy some time and make a play.' And then all of a sudden they get open on time and you're like, 'Hey, he got open' and you're a half-second late."
"Finally, someone who understands me."
After last week's "missed" (whatever, the ref clearly saw it and decided not to call it) pass interference on Richard Sherman gave the Seattle Seahawks the win, many people echoed the call for every play to be reviewable, but I have to say I disagree, even though those missed calls suck. Imagine, for a moment, that Sherman, instead of grabbing and holding Julio Jones' arm so that he couldn't catch the ball, had illegally grabbed Jones' arm, but immediately let go. Imagine Sherman technically committed pass interference but it didn't affect the play. If the Falcons (or the booth) had challenged that, wouldn't the refs be forced to call PI, even if it was ticky-tack? The officials wouldn't be able to review the play, see the PI, and

not

call it. Another example would be the fact that there's holding on just about every single NFL play. Do we really want coaches to be able to challenge every time there's a minor hold? Do we want to see six challenges every single game? As frustrating as it is when referees' judgment results in a bad call or no-call, it'd be worse to take their judgment out of the picture.
The New York Jets benched Ryan Fitzpatrick after he threw 88 interceptions in the first few six weeks, so Geno Smith was named the starter. Asked about Smith, New York wide receiver Brandon Marshall said, "It has been amazing to see this guy grow [and] really

punch adversity in the face.

" Smith, you'll remember, lost his starting job last season when he missed games due to a fractured jaw he got when his teammate, um, punched him in the face.
I can't confirm, but this is the face I imagine him making
right before he got his jaw broken.
Smith, unfortunately for him, got injured in his first start on Sunday, paving the way for -- that's right -- FITZMAGIC REDEMPTION!! Well, it wasn't exactly magical, but it was a good performance with no interceptions that got the Jets the win over the Baltimore Ravens.
It's always so awkward when you bench a guy, then need him the next game. It's even more weekend when he spends his

post-game press conference

talking about how you gave up on him.
Ryan, Fitz, buddy, you know I love you, but you had thrown 5 TDs and
11 INTs; benching you was not so much a betrayal as the only logical move.
As it turns out, the Jets will be needing Fitzpatrick for a while, since Smith appears to have torn his ACL. The good news is Geno can now

tell Joe Namath

that he told him so.
The Philadelphia Eagles lined up for a field goal with 15 seconds left in the first half before the Minnesota Vikings tried to ice the kicker by calling a timeout. Coming out of the timeout, the Eagles actually ran a play, taking a shot at the endzone. It was incomplete and Philly kicked a field goal on the next play, but I would have

loooooooved

to see the Vikings punished for the stupid icing the kicker tactic. Alas. Maybe next time.
The Eagles have a lineman named Halapoulivatti Vaitai. (Pronounced Ha-LEH-poop-la-di-da-VAT-di Vee-tah-tah.)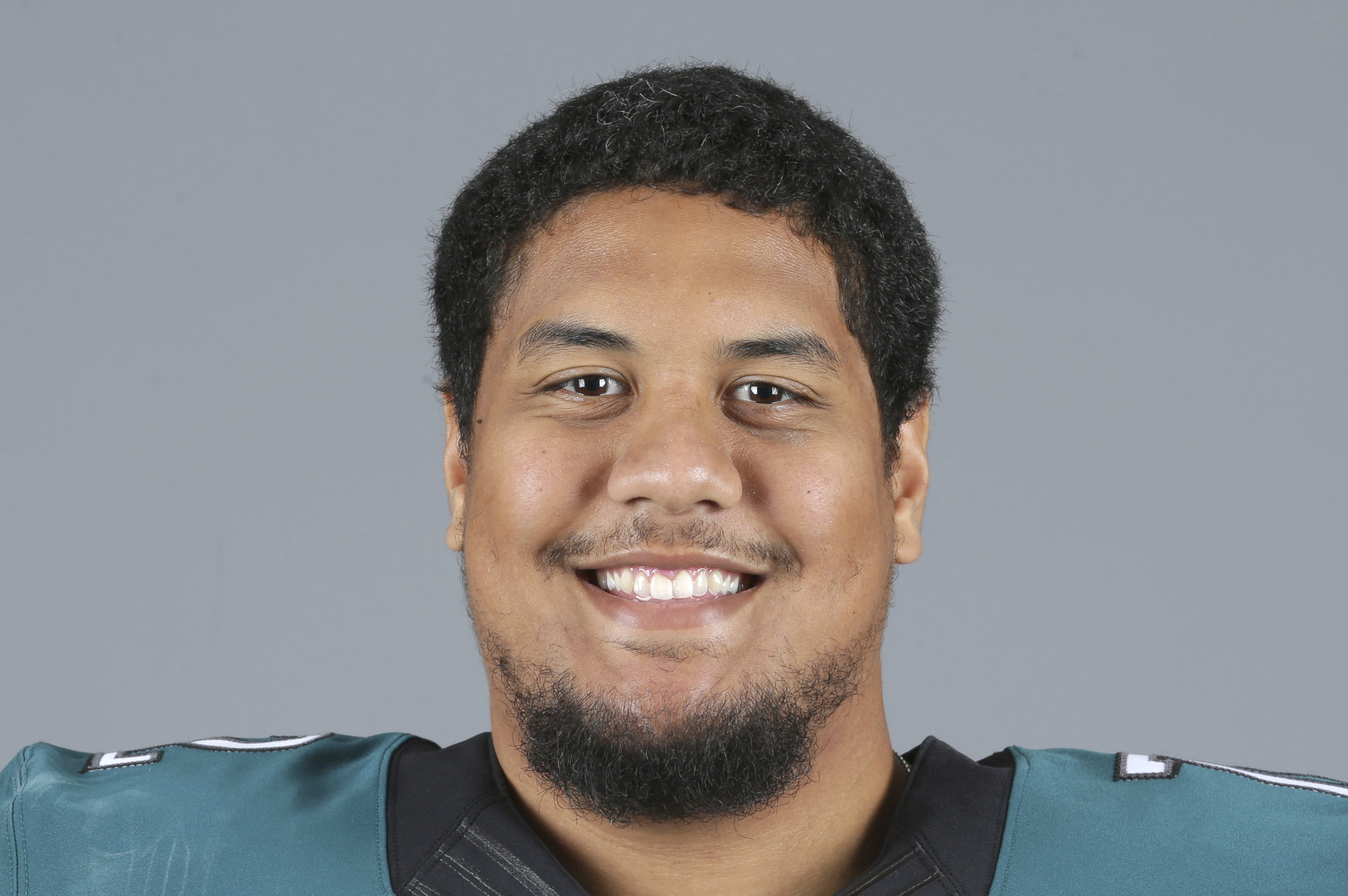 It was wonderful to see the Minnesota Vikings finally lose. The Eagles swarmed poor Sam Bradford to the tune of 19 quarterback hits, six sacks, one interceptions, and four fumbles. The Vikings bedraggled offensive line looked way overmatched by Philly's defense, which I didn't even realize was good, but apparently they're top three in the league. Whoever the victors, I'm just glad to see the Vikes get their first loss.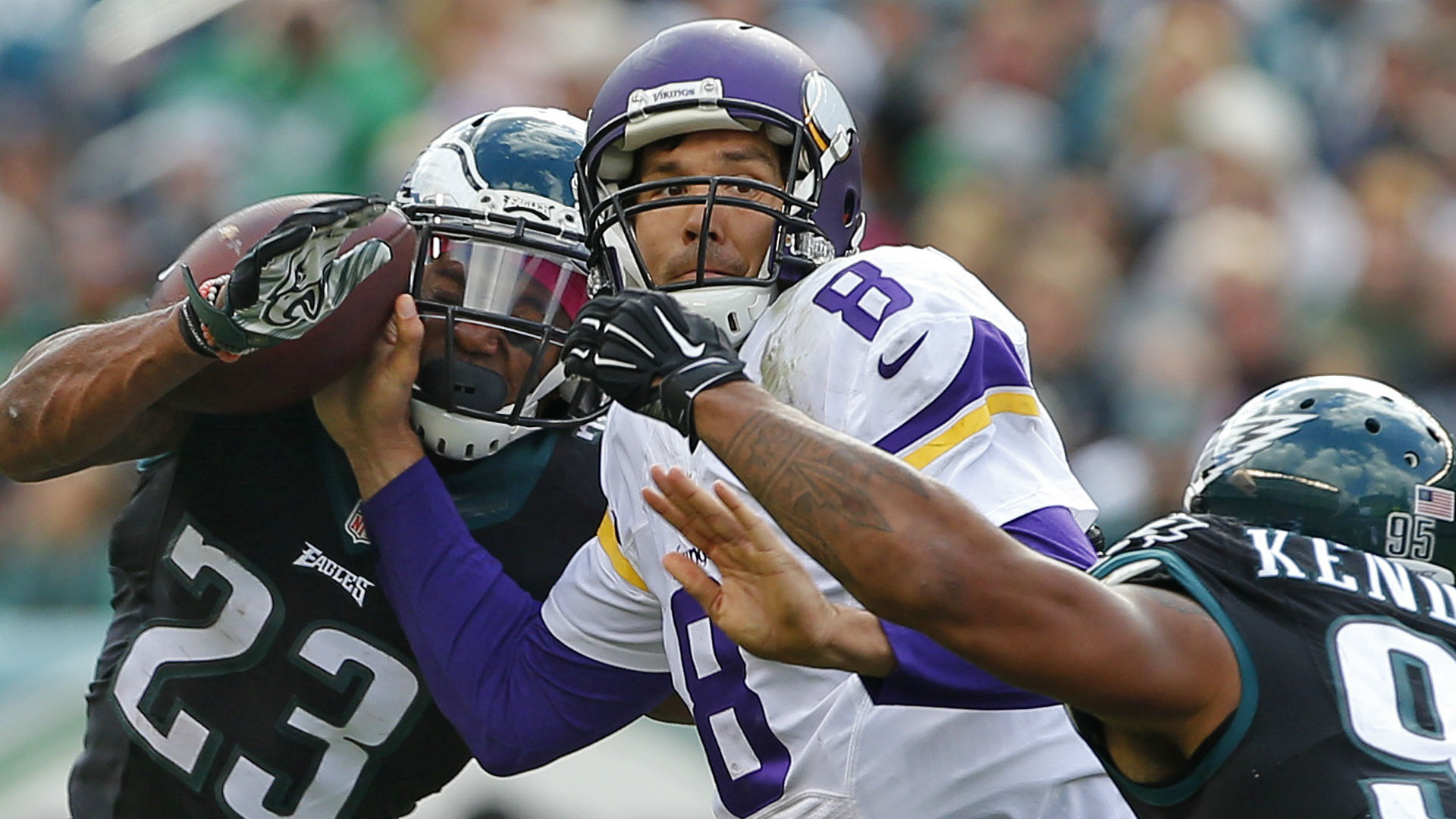 "Please help."
Which play chart is uglier? Minnesota-Philadelphia or Arizona-Seattle?
| | |
| --- | --- |
| Minnesota vs. Philadelphia | |
| Punt, punt, interception, interception, fumble, fumble, interception, punt, punt, field goal, touchdown, punt, punt, fumble, field goal, (half), punt, touchdown, downs, punt, field goal, downs, fumble, touchdown. | Punt, punt, punt, punt, punt, punt, blocked field goal, punt, field goal, punt, (half), punt, downs, punt, punt, punt, punt, punt, blocked punt, field goal, punt, (end of regulation), field goal, field goal, missed field goal, missed field goal. |
How about that Seattle Seahawks-Arizona Cardinals game? Peee-yeew! The game was 3-3 before going into overtime, Arizona kicked a 45-yard field goal on their opening OT possession, and Seattle answered with a 36-yard field goal of their own. I mention the kicking distance because the next two possessions would see Arizona miss a 24-yard field goal and Seattle miss a 28-yard field goal!! The game ended in a 6-6 tie. Yeesh.
That's got to be particularly frustrating for Cardinals fans considering that their team had 186 more yards, more than double the first downs, 33 more plays, and a nearly 20-minute time of possession advantage. Oddly enough, in such a defensive game, neither team had a turnover.
You know what's

not

helpful after a 6-6 tie?

Calling out your teammates

for not scoring any points, as Cardinals defensive back Tyrann Mathieu did: "It's a team sport. When the defense is playing well, the offense has to complement us, special teams has to complement everybody, [and] vice versa." Not wrong, Tyrann, but again, not helpful. Maybe he meant his teammates should have complimented the defense. Maybe
his feelings were hurt because they weren't telling him he was doing a good job.
The Monday Night Football ESPN crew decided to test their own kicking skills to see if they could have made the field goals that the Cardinals and Seahawks missed, and they all whiffed terribly … except Randy Moss, who put two kicks

right down the middle

. In dress shoes.
Straight cash, homie.
Those stupid, loser, awful Washington Redskins suck, losing to the Detroit Lions 20-17. Detroit had a 10-point lead a couple minutes into the final quarter before Washington cut the lead to three with a touchdown, forced a quick punt, and then had a shoulda-been-game-winning touchdown drive that culminated in 19-yard Kirk Cousins rushing touchdown with 1:05 left. Barely a minute left! And the Redskins do

nothing

except stand back and let Matthew Stafford and the Lions go 75 yards in 49 seconds! I mean,

come on, Washington!

Do something! On the winning drive, Stafford had successive completions of 23, 38, and 20 yards, then a couple of incompletions, then an 18-yard touchdown to Anquan Boldin. It was

so easy

! Gah! And now the Lions are 4-3 and showing signs of interest in the NFC North title.
I DON'T like that, Kirk!
I thought that Philadelphia corner Ron Brooks rupturing his quad tendon would be the worst injury I'd hear about all week, but then poor Houston Texans right tackle Derek Newton tore patella tendons in

both

of his knees in the Monday Night loss to the Denver Broncos. That sounds just so gruesome. I hope he gets better soon. =(
Rookie Carson Wentz received a $17.6 million signing bonus this year. If only he could have used a couple of hundred -- or even $20! -- of that for a shirt.
Jacksonville Jaguar rookie cornerback Jalen Ramsey, who has already established a reputation as an obnoxious loudmouth just six games into his career, was ejected along with Oakland Raiders receiver Johnny Holton after the two got in a scuffle. Here's Ramsey after the game

on his ejection

: "They probably don't want me to say this but I'm going to just keep it real with y'all: If I was out there nine more times, I would do the same thing." There's that maturity they're looking for! Meanwhile, every coach in Jacksonville: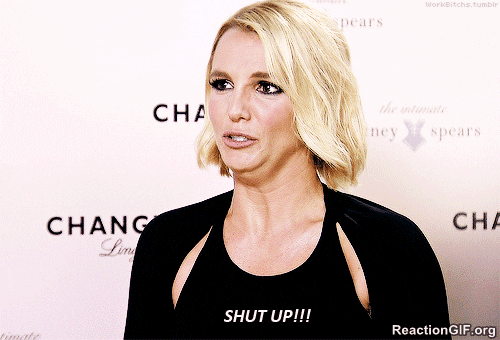 Miami Dolphins and Houston Texans running back announced his retirement Monday. Throughout his career, Foster has suffered a litany injuries, which he cited as his reason for retiring. Foster is 5th in NFL history in yards per game with 110.9.
I think the Cleveland Browns will join the 2008 Detroit Lions in infamy by going 0-16. They're so bad, it makes me depressed looking at their stats. Going back to October of last year, the Browns have lost 17 of their last 18 games. They even went 0-4 in the preseason. They already lost to the two easiest opponents on their schedule -- Miami and Tennessee -- and I don't really see a win anywhere. They play the 2-5 Jets next week, which may be their last best chance at reveling in the win column in 2016.
When you're playing against the Browns and you have AJ Green on your team and he's being defended by five guys, you should definitely go for the Hail Mary before the half because, again,

you have AJ Green on your team

.
And AJ Green can do anything.
— NFL Network (@nflnetwork) October 23, 2016
Here's hoping that the Atlanta Falcons that always bomb in the playoffs are the team that shows up next Sunday against Green Bay instead of the team that leads the league in every offensive stat. Go Pack Go!