The fact that there weren't any (real) football games this weekend didn't dissuade me from foisting my random football thoughts upon the internets once again. The week before the Super Bowl is the perfect chance to share the leftovers, the things that just didn't fit into any other week's post, like the above photo of Jordy and Randall smoldering at the camera like models. Or this picture of former St. Louis Rams and Jacksonville Jaguars wide receiver Torry Holt's hand:
Aaaaaahhhhhhh!
They haven't announced any awards yet this season, but the Comeback Player of the Year

has

to be Eric Berry. The Kansas City Chiefs safety was diagnosed with Hodgkin's lymphoma in December of 2014, and went through several months of chemotherapy -- and continued to

train throughout the treatment

! After Berry was cleared to resume playing football in the offseason, he played in all 16 games this season and was selected to the Pro Bowl. Try to top that comeback story.
Here he is with his mom before his first game back.
*Sniff* It's really dusty in here all of a sudden.
Next time I feel tempted to complain about the injuries the Green Bay Packers have suffered, I will remind myself that the Baltimore Ravens had

22 players

on injured reserve this year.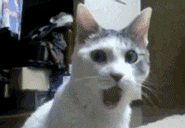 Can anyone explain what goes through Jerry Jones' head? The Dallas Cowboys owner and GM smiled his soulless grin throughout the whole Greg Hardy debacle -- signing him after the PR nightmare of Hardy's domestic violence charge, chuckling through Hardy's

disaster of a first interview

in which he made comments about opponents' wives and expressed zero remorse for the actions that kept him out almost all of the 2014 season, shrugging off the matter when

photos of the battered girlfriend emerged

, reaffirming Hardy as a "leader" when he

shoved a coach

on the sidelines, then doubling down and saying he wanted to

extend Hardy

after the season. Now it appears that the Cowboys are not going to re-sign him. For the myriad of above reasons? Nope! The

Cowboys were unhappy

with Hardy's partying throughout the season that led to poor conditioning and missed meetings. Their reasoning is amusing considering that there have been several rumors of the Cowboys' interest in Johnny Manziel.
Speaking of the erstwhile Johnny Football, doesn't he look like '50s singer Bobby Darin?? Like, a lot?
Megatron is retiring!! Calvin Johnson, the 30-year-old Detroit Lions receiver, is reportedly

walking away from the game

. Even though he's a division rival, I loooooove Johnson and am sad we won't get to watch crazy highlights from him every week in the future. That said, I'm glad he's walking away on his own and all that. For your viewing pleasure, here's a compilation of

his best catches against every opponent

.
Justin Tuck, another one of my favorite non-Packers players

is also retiring

. =( I've been a huge fan of Tuck ever since his Notre Dame days! Bye, Justin! I'll miss you! The Chicago Tribune

ran this

obituary

of a local sports fan.
Good woman. May she rest in peace.
Aaron Rodgers had

knee surgery

last month!! It was reported that the surgery was just to "clean up" his knee, but Packers fans have jumped on the news as a possible reason for Rodgers' not-great-by-his-standards season. I hope he's all healed up by next season so he can do a lot of this with Jordy: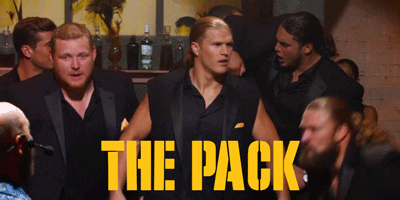 There were no highlights from the this year's boring-even-for-the-Pro-Bowl Pro Bowl, so let's throw back to last year when Jordy scored a touchdown and celebrated with Clay, who was on the opposing team.
I think it's ridiculous that players who are, like, fifth-string choices for the Pro Bowl get to put that on their resume as if they were actually voted in. They only get to play because none of the big names want to waste their time, which is fine, but now Tyrod Taylor can be referred to as a Pro Bowl quarterback??
I'm hoping for a good Super Bowl, but I just can't get over the fact that the people in charge are allowing

Phil Simms to announce

the biggest game of the year! Do they not follow

Phil Simms Quotes

on Twitter??
I don't like the Carolina Panthers, but

this article

detailing how against-the-odds Carolina's rise has been and the fact that

I really like Luke Kuechly

means I'm probably going to cheer for them in the Super Bowl. But I really don't care.

Neither does Jordy. He's ready for next season to start.