Ugh is this what it feels like to be a fan of a bad team like the Jaguars or the Browns or the Cowboys? The hopelessness:

"Even if we win this game, we're not going anywhere with all of these injuries

..."; the straining to find the positives:

"Solid performance by the punter!

"; the inability to accept reality:

"If only we had Aaron…"
The injuries just keep coming. Green Bay's best cornerback, Casey Hayward, went out last week with a reinjured hamstring, and it appears that it will be for the season. Waaaaaaaaaahhh!
The Packers and hamstrings do not go well together.
So what's worse than having your top cornerback out? Having your other best cornerback out. Sam Shields is dealing with -- you guessed it! -- a hamstring injury.
Please be alright, Sammy. Pleeaasse! We need you!
It would be too much to hope that the Packers could go one game without more injuries. On Sunday, they lost another cornerback, James Nixon, and stalwart defensive lineman Johnny Jolly was added to the toll with a groin injury. Great.
Announcer: "This has been the Achilles' heel of the Packers' defense…" Oh, you mean the entire secondary?
Yes, the Packers secondary has been, hmmm, let's just say less than satisfactory. One of the most hideous statistics I've ever seen is that Green Bay has recorded just FOUR interceptions. In NINE games! Against the likes of Joe Flacco, Brandon Weeden, Christian Ponder, Josh McCown, and Eli Manning. Those quarterbacks alone should be good for a couple of interceptions apiece!!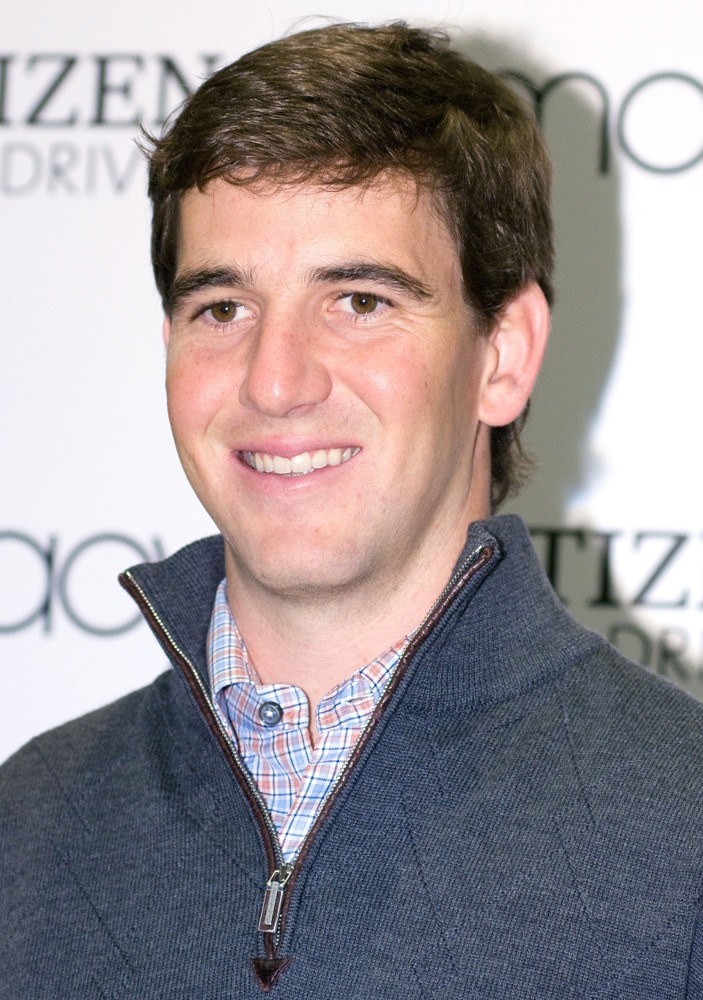 Come ON!
The game started with Green Bay getting a 12-men-on-the-field defensive penalty … and then a 12-men-in-the-huddle offensive penalty.
"Nine...ten...eleven...eleven..."
Check out this sweet mustache Eli Manning is trying to grow.
Eli finally hit puberty!
Green Bay is 2-of-9 in the redzone without Rodgers.
I would sell a family member in exchange for a healthy Aaron. (Before
you say I'm a terrible person, one of my siblings has already volunteered.)
Why would you

not

go for it on 4th-and-short against Green Bay? They've been terrible. What happened? They seemed like they were finally going to be good against the run this year!
I'm always touched when a player gets injured on the opposing sideline, and the opponent's medical staff immediately jump into help.
I like the McCarthy's guts on faking that 4th-and-7 punt. Sooooo close.
My heart must have shattered into a million pieces when Scott Tolzien thew that pick-six. Right after that great scoring drive, and that fantastic stand by the defense to force three-and-out, too.
He raises my hopes just to crush them.
Tolzien had some very bad throws, but I still think, on the whole, he played well. He's playing behind a makeshift offensive line, whose starting right tackle was not playing (which meant Marshall Newhouse was playing -- aaahh!). I think they should just have Tolzien throw everything downfield, because he struggled a lot more with the short passes. He also got zero help from the run game, which contributed just 55 yards.
This season had the makings of something special, with a running game finally showing up to complement the league's best quarterback and receiving group, Jermichael Finley in a contract year, a young and athletic secondary, a realigned offensive line that put the best linemen on Rodgers' blindside, and a bulked-up defensive line, but now I think it's a real possibility that Green Bay will not make the playoffs. I'm trying not to lose all hope. The Packers play a terrible Minnesota team next week, and there's a chance Rodgers will be able to play in the Thanksgiving game against the Lions. So I'm just going to cling to that.
In happier times...
The stupid Bears won on a stupid field goal in stupid overtime against the stupid Ravens.
They didn't even have stupid Jay Cutler to throw his stupid interceptions.
I am a Kansas City Chiefs naysayer. Yes, they are good, but they've also had an incredibly easy schedule. ALSO, they've had the good fortune to play against backup quarterbacks four of the last six weeks. The rich get richer…
For unknown reasons, the Pittsburgh Steelers decided to wear their throwback uniforms again.
I'd like this look better if it were black-and-white stripes,
and if Roethlisberger were actually in jail.
I wish the Lions would hire someone to film Jim Schwartz on the sidelines for the entire game and just make GIFs of all his furious and violent reactions to everything.
Well, at least Houston will get a great draft pick. I don't know what on earth is going on with their offensive line. I lost track of how many false starts they were flagged for, but I know one lineman was called for three alone!
I don't know if I feel more sorry for Case Keenum or Matt Schaub. Keenum was benched on Sunday for Schaub, and the boos were so loud from the home crowd that the Texans hand to switch to a silent count. Schaub played well, but still is not forgiven for his terrible play early in the season. Coach Gary Kubiak optimistically said

he didn't think Keenum's confidence would be affected

. "I didn't want to put a young guy in a bad situation," explained Kubiak. Sooooo, you thought you'd just put your beleaguered, once-upon-a-time-Pro-Bowler quarterback in a bad situation?
Okay, I definitely feel worse for Schaub.
Schaub certainly wasn't getting any love from receiver Andre Johnson either.
"Just emotions," they both said after the game. Yes, emotions of hatred, disgust, and anger.
Andre Johnson sure sounds content in Houston. After ending the game with that little scene with his quarterback Matt Schaub, Johnson was asked if he was happy playing for the Texans, and he responded: "I'm under contract, so, I have to play my contract out. I can't do anything about that." Ooookay then.
Andy Dalton had a 3.7 Quarterback Rating; that's how bad he is. The Bengals still won by 21 points; that's how bad the Cleveland Browns are.
Matthew Stafford had 327 yards at halftime, but somehow finished with only 362 yards total. His stats are as big as his head.
I mean that literally, not figuratively.
I love Carson Palmer's official Arizona Cardinal picture because every single emotion he felt when choosing to sign with the Cardinals shows on his face.
"They're the Cardinals...but they have Fitzgerald...but they're the Cardinals."
The Steelers may not be able to do much, but their punter kicked a 70-yard punt to completely reverse field position. By the way, that stat is measured from the snap, not the punt, so it was actually more like a 80-yard punt.
I'm not a fan of the personal foul call on Niners for hitting Saints' Drew Brees in "the neck area." San Francisco forced a fumble on the play, which would have effectively sealed their victory. It looks bad on film because Brees' head snaps back, but I think the defender's arm is across the chest, not the neck. As it happened, it was called, allowing the Saints to eventually win the game.
How does Calvin Johnson ever get open? Defensive mistakes happen, but leaving Calvin Johnson open should never, ever, ever happen.
Don't send a boy to do Optimus Prime's job, Pittsburgh.
It makes it very easy for Detroit's offensive playcalling.
OH MY GOSH! THAT'S AN OPPONENT'S HAIR IN HIS HAND!
Here's what I have to say to Jason Babin:
I guess it's all okay because Andre Ellington got his dreads back?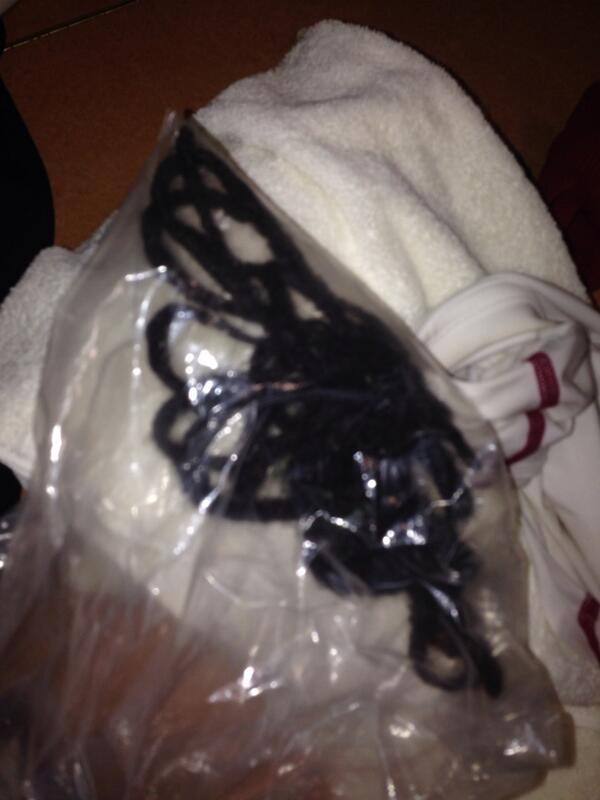 I should predict when teams are going to fake a field goal or punt or do a surprise onside kick for a living, because I am

always

right. I knew Detroit was going to fake the field goal. I just need a way to prove this to the world… you can ask my cats!
"It's true. She's always right about these things."
I don't mind the Lions faking the field goal, but don't you have a better play call for that? I mean, it was just the little holder dancing around and hoping the Steelers wouldn't notice till it was too late.
The more I watch the holder in this, the funnier it gets.
In case you didn't know, Pittsburgh is not very good. Let's put it this way: on Sunday, they averaged 1.5 yards per rush. If the running back had just fallen forward on each carry, they would have had a higher average!
While I like officials trying to stay out of the game at the end, I was very surprised to see the refs throw a flag on the final play of the Patriots-Panthers, then pick it up. Rob Gronkowski was being bear-hugged in the endzone as Brady was trying to throw him a game-winning touchdown, and, while it would have been an incredibly difficult catch, I'm sure the Patriots would have liked to see how it would have played out if Gronk wasn't being interfered with. The officials ruled the ball was not catchable, but they've obviously never seen a Gronkowski highlight reel.
Fumbling outside of the endzone results in a touchback, which is totally unfair. A Saints player picked off Colin Kaepernick and took it all the way back to almost the goal line, where the ball was knocked out of his hands and went out the back of the endzone, so the 49ers get the ball at the 20. How is that fair?? The Saints don't get anything to show for an interception and long return? I don't like this rule!
LeSean McCoy is one of the most immature people in a field that is known for immature people.
Though I don't have a lot of sympathy for a grown man waving a stupid flag, either.