Here's an awesome article that details

all the records

Rodgers has set in his first 100 games. He's thrown 200 touchdowns and only 53 interceptions! That is incredible.
Aaron celebrated the bing 1-0-0 by getting his first career win in the state of Florida…
...pulling out some more of his Houdini moves….
...throwing fourth-down passes into miniscule windows while his receivers are being held…
...putting together a game-winning drive that included a make-or-break 4th & 10 completion to Jordy…
...a fake spike play to a rookie receiver…
...a game-winning touchdown with :03 left in the game…
...and becoming the first player to start a season with 15 touchdowns and just one interception.
Now, it's wonderful that the Green Bay Packers won, but Sunday's victory over the Miami Dolphins certainly wasn't a game to feel good about. The offensive line was porous, the defensive line was porous, the special teams coverage unit was porous. Basically, this was us:
Maybe that's why they call us cheeseheads!
Starting cornerback Tramon Williams suffered an ankle injury and other starting cornerback Sam Shields had a patellar injury, but neither seems too serious. I'm more worried about losing inside linebacker Jamari Lattimore to a neck injury. Not only is a neck injury more serious, but losing Lattimore means

more playing time for Brad Jones

.
How considerate of our defensive backs to get injured in bunches. They can save on gas when they cart-pool to the locker room.
PLEASE GET BETTER! Otherwise Jarrett Bush has to play!
The Detroit Lions were without Calvin Johnson and Reggie Bush, but still managed to dominate their game thanks to their fierce defense and the fact that they were playing the Minnesota Vikings. It's too bad about the injuries -- the Lions will definitely implode before the end of the season as they always do, but it'll be tough if injuries prevent them from falsely raising everyone's hopes and expectations first.
Vikings quarterback Teddy Bridgewater had to deal with some excruciating rookie growing pains on Sunday (at least Minnesota hopes it was just growing pains). Bridgewater was 23-for-37 for 188 yards, zero touchdowns, and three interceptions. He was also sacked eight times, in addition to 12 knockdowns.
Stare at this pictures for 3.5 hours and it's pretty much like you saw the game.
Must be awkward for the New York Jets to have the microphone picking up

how "$#%!ing easy"

Broncos receiver Julius Thomas found it to score on them.
The good news is that the Seattle Seahawks lost. The bad news is that the Dallas Cowboys won. Commence bombastic gloating from casual, fair-weather Dallas fans who will throw their team under the bus the next time they lose.
You better believe Jerry was creepy smiling the whole game through.
Tony Romo had some great plays, but none more incredible than this throw to the Terrance Williams on the sideline on the game-winning drive.
Here's how close that catch was to being out of bounds.
Dallas running back DeMarco Murray has had six straight 100+ yard games to start the season. He, as an individual running back, has more rushing yards than 29 teams.
Well, well, well, where's your chewing gum now, Petey?
Peyton Manning continues to close in on the records for most career touchdowns. He's only three away from breaking Brett Favre's record of 508. Manning breaking 500 touchdowns last week was pretty cool in and of itself, but the fact that it took him 49 games fewer than the only other guy who's done it is jaw-dropping.
17 minutes into the Baltimore-Tampa Bay game on Sunday -- as in two minutes into the second quarter -- Joe Flacco was 10-for-13 for 196 yards and five touchdowns.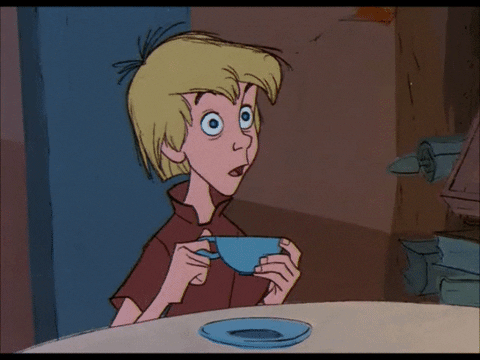 Don't be confused; these are Flacco's four first-quarter touchdowns played in a row, not the same touchdown over and over.
Michael Vick says a lot of stupid things, including admitting that he

didn't really practice all that hard

last week since he's the backup. You'd think with near-constant speculation that starter Geno Smith was going to be benched, Smith's backup (that's you, Mike!) might want to be aware of the fact that he might have to play.
Yes, the Redskins have only managed to win four of their last 21 games, which is pathetic, but can we just reflect on the absurdity of the following sentence that I read in an article this week:

Redskins head coach Jay Gruden is "check[ing] out reports of players laughing and joking around in the locker room following Washington's 27-17 loss to Seattle."

Oh the horror! The NFL is really reeling! First Ray Rice, then Adrian Peterson, and now this??
A photo of the alleged crime.
JJ Watt scored yet another touchdown on Thursday night, returning a Indianapolis fumble. That's Watt's second defensive touchdown, and he also has an offensive touchdown. Sooooo that's three touchdowns for the Houston Texans defensive end and one touchdown for superstar receiver Andre Johnson. Receiver DeAndre Hopkins is tied with Watt for three touchdowns, the most of any Houston receiver. The freaking quarterback has only thrown six touchdowns!!! (And six interceptions. JJ has none.)
Or, to put it another way, Watt has more touchdowns than Calvin Johnson, Larry Fitzgerald, LeSean McCoy or Percy Harvin.
I think it's almost impossible for a defensive player to win MVP just because a quarterback has a lot more opportunity to change the game. A good quarterback can win a lot of games for a bad team, but the same can't really be said for a good defensive player (see Thursday night). Yet the way Watt has played through the first six games of this season cannot be ignored. Even stats aside, just watching the number of times and ways he disrupts a play is crazy! Right now, I think he's the league MVP, and I'm not just saying that because I'm going to marry him someday.
For all of that, the Texans had a pretty awful game on Thursday. They ended up only losing 33-28, but were down 24-0 ... in the first quarter. The Texans had just two yards of offense in the first quarter. Indianapolis receiver TY Hilton had 147 yards in the same quarter.
Just a reminder that TY Hilton's first and middle names contain neither a T nor a Y.
Colts punter Pat McAfee (who also does kickoffs for the team) has become known for his picture perfect onside kicks, but took it a step further on Thursday when he recovered his own! That's pretty much as cool as you are able to be as a punter.
Tough loss for the Raiders, who played so impressively against the Chargers. They even had their first second-half lead in a game since Thanksgiving of last year! I suppose that's a moral victory for them, which may be the only type of victory they see this season.
Seeing the Raiders give the Chargers a run for their money was surprising, but it's nice to know that some things never change -- Raider fans will always be Raider fans.
Raider fans egging the Chargers' team bus.
The Detroit Lions have already cut two kickers this season and their new kicker was 1-for-3 on Sunday, which brings the Lions' total to 5-of-15 on field goals this year. This bears repeating: A PROFESSIONAL NFL FOOTBALL TEAM HAS ONLY MADE 5 OF THEIR 15 FIELD GOAL ATTEMPTS THIS SEASON.
Note to NFL players: do not slap your teammate in a congratulatory fashion; you might get called for a 15-yard penalty like Buffalo's Larry Hughes did when the refs mistook the object of his friendly helmet slap for an opponent.
Remember that upstanding chap Vontaze Burfict from the Cincinnati Bengals who hit former Green Bay tight end Ryan Taylor

in the no-no parts

? That principled young man was up to his winning ways again when he was caught on camera not once, but twice

twisting his opponents' ankles

post-play in the Bengals game against the Carolina Panthers.
Jay Cutler was getting sacked in a Jay Cutler-like fashion, so he decided to make a Jay Cutler-type attempt to throw left handed, and the results were very Jay Cutler-esque.
Eli Manning also was sacked six times in the Giants' 27-0 loss to the Eagles.
"I hate the stupid Eagles! I hate them! I hate them! I hate them!"
Giants' wide receiver Victor Cruz suffered a season-ending patellar tear, and the poor guy was just devastated. I seriously felt like crying when I saw Cruz sobbing as he was carted off the field. Poor guy!
Get better soon, Victor!
Eagles head coach Chip Kelly seemed to enjoy his playbook
But I guess it didn't sit too well with him later on.
Cleveland quarterback Brian Hoyer was 8-for-17 (eek), but threw for a total 217 yards, which is an average of 27 yards per completion!
Can you make GIFs your desktop background? Cause if so, I've found mine. Soooo dreamy.