AAAAAAAHHHHHHHHHHHHH OOOOOOHHHHHHHHHH MMMMMYYYYYYYYY GOOOOOOOSSSSHHHHHHH! Holy cow, what a finish!!! Aaron Rodgers to Richard Rodgers for the walk-off win on a Hail Mary! AAAAAHHHHH!
Though I wasn't planning on it when the clock hit zero, I do have to say something nice about Richard Rodgers since it was a very nice catch. I kinda love how super casual he is about this.
The game seemed all but over when, with six seconds left, no timeouts, down two, the Green Bay Packers snapped the ball and began one of those desperate and improbable lateral plays. It ended with the ball being lateraled back to Aaron Rodgers, who was tackled, ending the game. EXCEPT! Except that Detroit Lions defender Devin Taylor facemasked Aaron Rodgers on the tackle. Since a game can't end on a defensive penalty, that led to the always fun and exciting UNTIMED DOWN!
And for you Detroit (and Minnesota) fans complaining about the facemask call, two things:
Yes, contact is minor, but Taylor does make contact with Rodgers' facemask. Moving at full speed, it's enough to

turn Rodgers' head

, which is going to get called every time.

I don't want to hear it after the blatant pass interference no-call the play before.
As incredible and fun as the ending of the game was, it still doesn't change the fact that the game was an absolute disaster for the first half. The Pack went scoreless in the first half for the first time in 56 games. They didn't score in the second half of last week's loss to the Bears, so it ended up being almost

70 game minutes

in between Packers scores. Not counting yards lost and gained on penalties, the Packers had 74 total yards in the first half! Egads! That's like

one

Jordy Nelson play!
This is how Jordy was feeling on the sidelines, which is how
everyone else feels when he's on the sidelines.
After the humiliation of losing to the Chicago Bears on Thanksgiving, I thought Green Bay would come out on fire. But, no, they were just as limp as they've been the last five weeks. Again, the most disconcerting part was that the team looked like they had no faith.
Of course there was some of this from Calvin Johnson.
Even their first touchdown was little cause to celebrate as it came off a James Starks fumble. The ball rolled into the endzone and Randall Cobb jumped on it for the score. Way to hustle, Green Eyes.
Things were bad even before the kickoff. Right tackle Bryan Bulaga and right guard TJ Lang were both inactive due to injuries. Center Corey Linsley (who has been dealing with an injury) left the game, so 60% of the offensive line was backups. Backup center JC Tretter came in for Linsley, but he had been listed as questionable for the game with an injury of his own. Oh and left tackle David Bakhtiari left the game with a knee injury, though he did return. That is absurd. Hopefully the extra few days they have this week will help the line get healthy.
Seven seconds after Cobb scored on the fumble recovery, Julius Peppers and his go-go-gadget arms stripped Lions quarterback Matt Stafford and Green Bay recovered, breathing some hope into the team.
Davante Adams caught a touchdown to cut Detroit's lead to six with four minutes left in the third. I'm glad for Adams and his self-esteem that he got the TD, but he shouldn't think for minute that that's enough to restore my faith in him.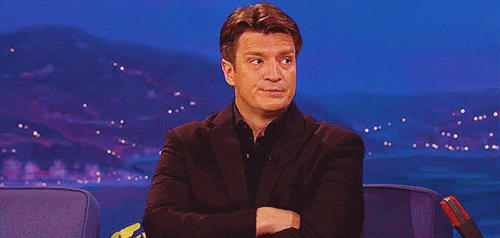 The flame of hope continued to grow on the next series when the defense, which played well throughout, forced a punt! The Packers had to punt when they got the ball back, though. Then Detroit scored a field goal and ate a lot of clock (aided by a bone-headed neutral zone infraction by Peppers!), but the Packers responded with a drive that ended in a 17-yard Aaron Rodgers rushing touchdown. Detroit was up two with three minutes left! All the Packers had to do was force a punt and get into field goal range!! Unfortunately, the Lions picked up a big first down before having to punt, leaving Green Bay on their own 21-yard line, 23 seconds left on the clock, and no timeouts. There were a couple of incomplete passes (including one with the missed pass interference!), then the lateral play that went nowhere, the facemask penalty, and then the Hail Mary! The sheer distance Rodgers is able to throw it is impressive, but then look at the height!!! It almost hits the rafters!!
I am sooooo happy the Packers win …. but I have to admit that I feel terrible for the Lions. They definitely deserved to win that game. They were also on the short end of the stick when they lost to the Seattle Seahawks on a missed call. They started out a league-worst 1-7 before stringing together three really impressive weeks. And though they were still 4-7 coming into Thursday's game, there was a sense of renewed hope and energy and confidence, and then….
Argghh, Eddie Lacy, you can't do this to me!! I don't trust James Starks! We need you in the game! Lacy got only five carries and only four yards. It turns out that Lacy's in the doghouse for

missing curfew the night before the game

. Dude, what the heck are you doing?!?! You're having an off season, have fallen out of favor with your coaches, have sparked rumors of being overweight, have had ball security issues, have dealt with injury issues, and you're just getting back on track, stringing together a couple of strong games, and then you go and do something stupid to get yourself (practically) benched?? Eddie, I'm going to need some stronger off-field decision making from you!
The Green Bay running back situation is a mess. Fellow running back Alonzo Harris also missed curfew and was cut, while practice squad running back John Crockett was signed to the roster, made his first start, played well, and was super adorable in how excited he was. James Starks had nine carries, 15 yards, and two fumbles. And now the Packers reportedly

worked out former Denver Broncos running back Montee Ball

, which makes me nervous. Is Lacy also struggling with an injury again? Are they finally seeing my point on Starks??
Anyway, all that's left to say about the game is happy birthday, Aaron.
Gross. I had to cheer for the Seattle Seahawks. The things I do for my Packers! Luckily, I didn't need to cheer very hard since the Seahawks slaughtered the Minnesota Vikings 38-7, thus restoring Green Bay to their rightful place atop the NFC North.
The St. Louis Rams lined up for a punt, then the punter sprinted towards the line of scrimmage -- a fake punt! The defense adjusted, and the Rams …punted. The ball ended up going into the endzone for a touchback, so I don't know that the play benefited the Rams that much, but I love the thinking behind this fake fake punt.
Remember when the Atlanta Falcons were 5-0? Remember when Matt Ryan used to be called

Matty Ice

?
The only silver lining of Tony Siragusa as a sideline reporter is that it shows that the NFL is not sexist. They have male sideline reporters say inane and worthless things, too. This is absolutely 100% how I feel about Siragusa.
This Jay Cutler's pick-six is AWFUL, even for him. That's the Jay we know and love.
Dear Jesus, I have absolutely no attachment to Matt Schaub, and I dislike the Baltimore Ravens, yet I can't bear watching him throw pick-sixes every week. Please have mercy on him and spare him! It's painful to watch!
After Schaub's latest pick-six, the Miami Dolphins missed the extra point, but the Ravens were offside, so they re-kicked. The second try was blocked and returned all the way … but there was

another

offsides. The Dolphins gave up on kicking the PAT and just ran it in for two, but this whole exchange led to a funny entry in the game log, as Deadspin pointed out:
While the offsides on Miami prevented the Dolphins from being the first team to ever return a blocked extra point for two points, that NFL first did happen in the New Orleans Saints-Carolina Panthers game!
Gaaah! Why did the New Orleans Saints get my hopes up that they were going to be the one to put an end to Carolina's thus-far perfect season?!?! If you're just going to fall apart at the end, don't bother getting me get all excited. The 4-8 Saints have been terrible all season long, but they actually played really, really well and were

thisclose

to pulling off the upset!
New Orleans Saints cornerback Brandon Browner has 10 defensive holding penalties, five personal fouls, three pass interference penalties, and one illegal contact penalty on the year.
I know I've said before, but I have to say it again: Mike Carey is so awful. It's dumbfounding how he's wrong on absolutely everything. I never, ever, in a million years, thought that anyone or anything could make me long for Mike Pereira.
Grr, Carey's putrescence is forcing me to say positive things
about this smug blowhard! That's how bad things are!
At least the New England Patriots lost, their second loss in a row. The Pats were upset by the 4-7 Philadelphia Eagles, who finally figured out the trick to winning: rely on everything but your offense. The Eagles scored on a

blocked punt

, a

101-yard interception return

, and an

83-yard punt return

(and still almost lost!).
It's crazy cool to have Tom Brady at receiver, but when your team is using Groupons at the surgeon's, maybe you shouldn't expose your quarterback to extra hits.
Only Odell Beckham Jr, after burning everyone for a 72-yard touchdown, would celebrate by then running the length of the endzone, jumping imaginary hurdles.
The New York Giants have lost four games this year in which they held the lead in the final 60 seconds. If you're wondering how in the heck does that happen, here's your answer:
I turned on Monday night's game between the Dallas Cowboys and the Washington Redskins with three minutes left. The game was tied 9-9, and I was grateful I hadn't watched the previous 57 minutes. But all of a sudden, things got crazy. On a Cowboys punt, Redskins returner Desean Jackson tried to make something happen, but ended up

fumbling the ball

!! (For the record, I thought his forearm was down and it shouldn't have been a fumble. I accept that no one agrees with me on this.) The Cowboys recovered and scored a touchdown two plays later to go up 16-9 with 1:14 on the clock. (The game could have been over on an easy field goal on this drive, but Cowboys running back Darren McFadden inexplicably allowed himself to be pushed out of bounds, stopping the clock.) Anyhoo, the Redskins return the ensuring kickoff 41 yards and got an extra 15 on a penalty. A few plays later, Washington quarterback Kirk Cousins threw a beautiful pass to -- who else? --

Desean Jackson for the touchdown

! I dislike Jackson because he's a diva, but I was so happy for him to come back from that devastating fumble! Score tied 16-16 with 44 seconds left. Washington gave up a big return, allowing Dallas to midfield-ish. A couple of Dez Bryant completions quickly put Dallas in field goal range, and kicker Dan Bailey won the game on a 54-yarder. The Cowboys got their first win without Tony Romo. =(
So let's see where that leaves the NFC East:

Washington Redskins: 5-7

Philadelphia Eagles: 5-7

New York Giants: 5-7

Dallas Cowboys: 4-8

I honestly might have to boycott the NFL if they let one of these teams into the playoffs.
Charles Woodson played in his 250th game on Sunday. He celebrated with a couple of fumble recoveries.
What else can you say about Charles? He's just incredible.