The Green Bay Packers are NFC North champions for the fifth time in six years, and have now made the playoffs eight years in a row!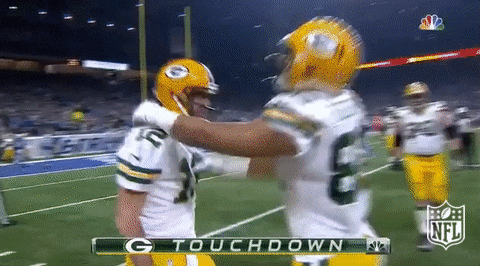 The game started a bit lifelessly for both teams -- four consecutive punts and a missed field goal. There was probably a bit of an emotional letdown with both teams knowing that they were in the playoffs, regardless of outcome. Detroit came alive on a pretty two-minute drive just before the half to go up 14-7, but the Packers were able to drive up the field in the remaining 23 seconds and kick a field goal to cut the lead to four, then scored a touchdown on the opening drive of the second half.
The highlight of the game, of course, was Rodgers' touchdown throw to Geronimo Allison. Early in the fourth quarter, up three, the Packers really need a score to get a bit of breathing room from the Lions. A steady march down the field brought the Packers to Detroit's 10-yard line, facing a 3rd-and-9. Then, Aaron Rodgers happened. I try to tell my non-football fan friends that Aaron Rodgers is the best quarterback to ever play the game, but they all think I'm just some homer. They don't get that no one else can do this. Bee-yoo-ti-ful.
It was nice to see some role players step up big. That was Allison's best game, with 91 yards and the above touchdown, and fullback Aaron Ripkowski led the team on the ground with 61 yards. Jared Cook hasn't had any statistical out-of-this-world games, but it's refreshing to actually have a tight end for the first time in years! Cook is such a fantastic third-down weapon. (And he finally made the playoffs after eight seasons! Yay!)
People are trying to make Geronimo Allison's nickname "G-Mo," but you can't give him a nickname that's

less

cool than his real name. When your name is Geronimo, you don't need a nickname.
His face is astoundingly skinny.
I hate it when they have to pull out the backboard on the field. It's so scary. Packers cornerback Quinten Rollins landed oddly on his neck/shoulder and was taken from the field to a local hospital. I hope he's okay and it's just precaution. The Packers do not have a great track record with terrible neck injuries. (Good news: Rollins was back in Green Bay and doing well after spending the night at a Detroit hospital.)
Rollins' injury made the paper-thin secondary

even thinner

. Demarious Randall was already out with a knee injury, and even backup-to-the-backups Makinton Dorleant was on the sideline, also with a knee injury. Someone named Marwin Evans came in at safety, and Morgan Burnett, Micah Hyde, and Kentrell Brice -- all safeties --

had to play corner

.
Detroit head coach Jim Caldwell's mustache looks like he had glued on a fake mustache, then ripped it off, but the glue remained.
Aaron Rodgers edged out Atlanta's Matt Ryan to finish the season #1 in passing touchdowns. Jordy Nelson (who else?) finished #1 in receiving touchdowns. Davante Adams tied for #2 in receiving touchdowns. Has a team ever had the top

TWO

receivers in touchdown for a season?

(Though this has a lot to do with the sorry state of our run game.)
Detroit's running back is Zach Zenner, who, as Al Michaels' helpfully related, is the only player with the initials ZZ to ever play in the NFL. Much more unusual, he's a

white

running back! Also, he kind of looks like Christopher Walken.
How is this man an NFL running back?
Aahh look what someone who loves me sent me for Christmas!!
I'm never eating these; I'll just treasure them forever.
Even though both teams knew before kickoff that they were playing in the postseason, it was still nice to send the Lions to the playoffs with a loss.
Aqib Talib's new year resolution should be to try to stop being such an @$$hole all the time. Here he is ripping a chain off from around Michael Crabtree's neck. Here's what Talib said after the game: "He's just been wearing that chain all year, man, it's just been growing on me. I said if he wears that chain in front of me, I'm going to snatch it off. So he wore it in front of me, so I had to snatch it off." Oh, okay, then. Perfectly reasonable explanation for your behavior.
The Washington Redskins should be ashamed of themselves. They needed a win to get into the playoffs and they were facing the New York Giants, who had nothing to play for. And the Redskins came out and managed … 10 points total. With their season on the line, Washington scored zero points in the first half, gained only 248 total yards, and turned the ball over thrice.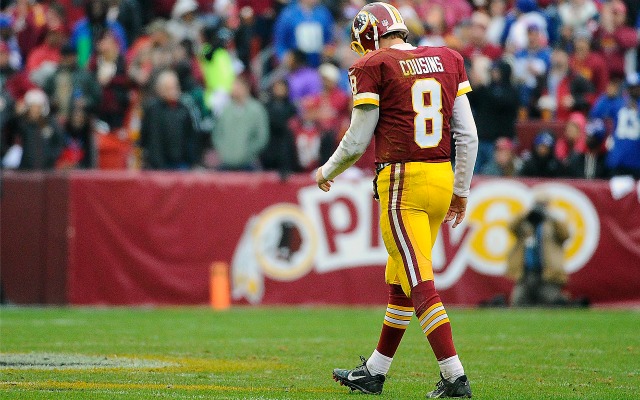 It'll be another interesting offseason for Cousins.
I tend to stress out over Packers games, so I was relieved that the Redskins' loss guaranteed a postseason slot for\Green Bay, but it did kind of ruin what was going to be a crazy good game.
Tampa Bay running back Doug Martin, who was a surprise inactive last week, revealed that he has been

suspended for four games

for failing a PED test. He also announced that he won't appeal and will enter a treatment facility to "receive the help I truly need." The Bucs said they supported his decision to seek help and that "right now, he is working through issues that are much larger than the game of football." Wait, I'm confused. I'm not trying to be flippant and I really hope he gets the help he's seeking, but he failed a PED test, not a regular drug test, so he's … addicted to PEDs??
HOW was Ndamukong Suh not ejected for this??? He's awful.
Ugh is it any wonder that no one likes Richard Sherman? Three weeks ago, in their blowout victory over the Los Angeles Rams, the Seattle Seahawks, at the one-yard line, decided to pass the ball, and it was nearly intercepted. (You may recall that Seattle had some bad luck throwing the ball at the one-yard line in the Super Bowl they lost.) Sherman did not agree with the call and began screaming at offensive coordinator for Darrell Bevell and head coach Pete Carroll to express his disapproval with the play call. "We throw an interception at the one[-yard line],"

Sherman said

. "Luckily it went incomplete, and I wasn't going to let them continue to do that." Oh no? I hope the head coach heard that his cornerback isn't going to let him continue to call plays. By the way, they ran on the next play for no gain, then threw -- yes, from the one-yard line -- a touchdown on third down. Sherman's sideline theatrics led to a meeting with Carroll during the week, and everything was declared good. Yet at his next news conference, Sherman said he had no regrets about his behavior on the sideline.

Carroll expressed disappointment

that Sherman did not apologize: "I thought he would. I thought he would more than he did." The next week, a reporter continued to bring up the incident, which led to

Sherman threatening

to "ruin" the reporter's career by having his credentials pulled. This week, Sherman decided to forgo his usual midweek presser from the podium, answering questions from his locker instead. When asked about his reasons for doing so, he reminded the media that "

it's a privilege to have me up there.

" Oy. This is literally why everyone hates you, Richard.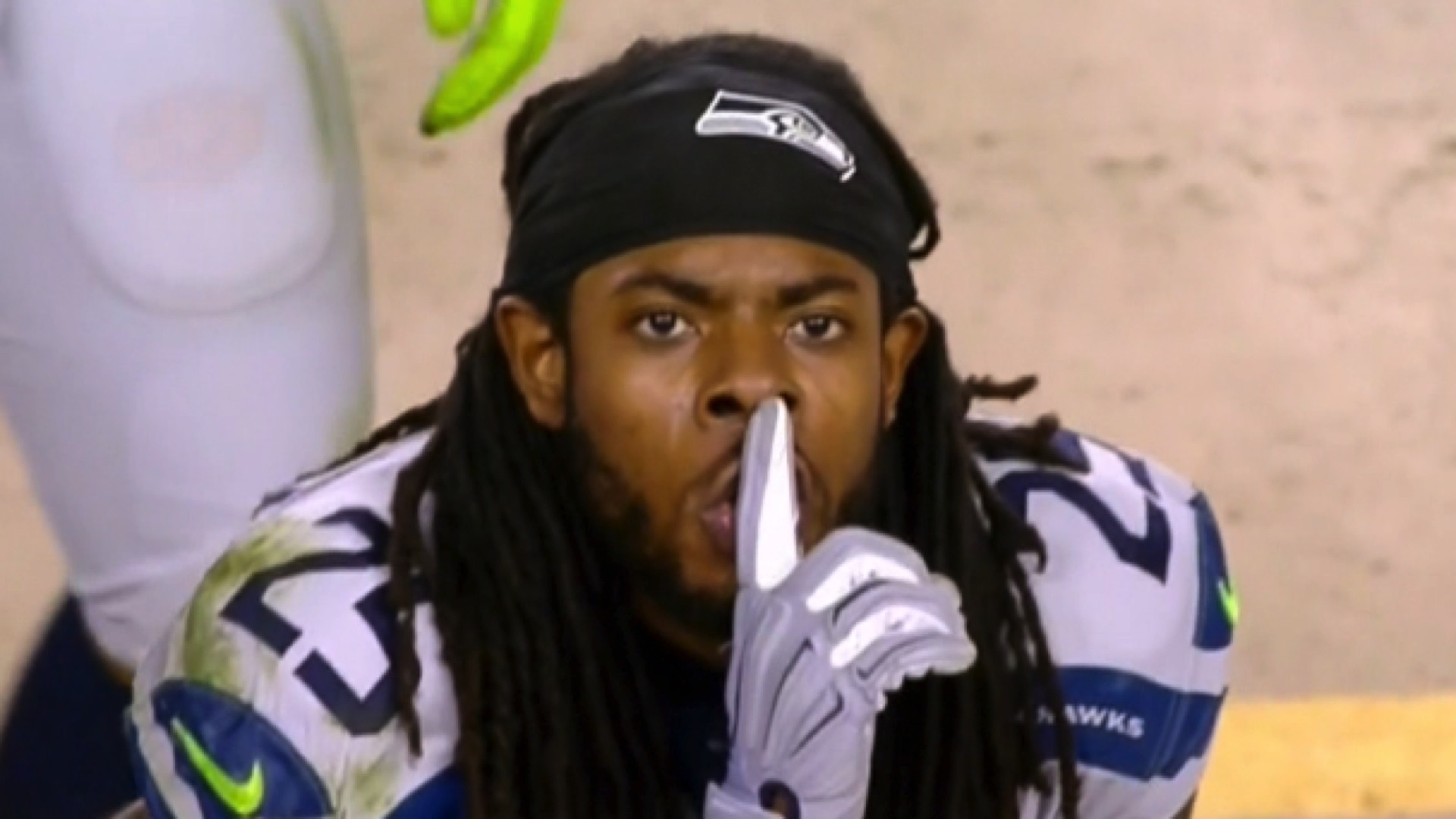 No, YOU be quiet!
So Carson Wentz bought all his offensive linemen

custom Beretta shotguns

. You know every one of these guys' agents is probably pissed at Wentz and just holding their breath that their client doesn't end up shooting himself (or someone else).
In the final game of his career, Colts' defensive great Robert Mathis had a strip sack and fumble recovery. That's a fun way to go out!
Terry Bradshaw stirred the pot last week by going after Pittsburgh head coach Mike Tomlin for seemingly no reason, saying Tomlin is a "a great cheerleader guy," but "[not] a great coach at all." I've always loved Tomlin for his no-nonsense attitude ever since his post-game interview after the

Steelers' Super Bowl loss to the Packers

in which he completely shut down the reporter's vain attempts to pull out a moral victory. (Tomlin was asked to assess his quarterback's play in the Super Bowl: "It was a losing performance, just like mine.") Tomlin responded to Bradshaw's criticism

in his typical fashion

. He thought the comments were unprofessional, but went on to say, "I certainly don't think that my résumé to this point reads as great. But very few coaches' résumés read as that at this point. Guys like Bill [Belichick] in New England probably can say that, Pop [Gregg Popovich] down in San Antonio. I think the rest of us are just working stiffs, to be quite honest with you." See? How can you not love a coach like that?
Minnesota quarterback Sam Bradford set the all-time completion percentage record in a season.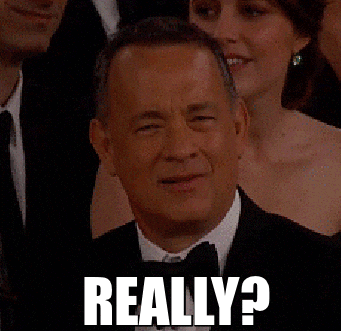 Dak Prescott and Ezekiel Elliott have been amazing, no doubt, and one of them will win Rookie of the Year, deservedly. If I had a vote for ROY, though, I think I might have to give it to Kansas City's Tyreek Hill. He had yet another punt return Sunday, outrunning the entire Chargers' special teams and stiff-arming his own blocker out of his way.
What's with the Philadelphia Eagles' press conference room? Tony Romo looks like he's in a one-man play.
I'll bet it's a sad play about a man who gives and gives his health
and life to his employer, only to be mistreated and
unceremoniously cast aside for a younger employee. I'd call it 9 Lives.
Phil Simms is in postseason form.
You've got to watch this with the sound on. Pittsburgh Steelers' safety Mike Mitchell was beside himself when he got a flag for face-masking his opponent when he himself had been face-masked. He earnestly pleaded with the refs to consider his case. "PLEASE LOOK AT IT, SIR."
Here's Eli Manning's face when he realizes he's going to be compared to Aaron Rodgers all week: