Well, then. That was not an ideal way to begin a game for the Green Bay Packers. Let's run through the opening period real quick:

TEN: onside kick; GB recovered.

GB: 3-and-out.

GB: missed opportunity to down their punt at the 1-yard line.

GB LB Jake Ryan carted off with ankle injury.

TEN: 75-yd rushing TD on first snap from scrimmage.

GB: 12-yard drive before punting.

GB OL TJ Lang carted off with an ankle injury.

TEN: 21-yard play.

TEN: 41-yard play.

GB: Timeout to avoid 10-men-on-the-field penalty.

TEN: touchdown.

GB: 3-and-out.

GB S Burnett injured.

TEN: touchdown.
So at the end of the first quarter, the score was 21-0, Tennessee. The Titans had 231 yards to the Packers' 26; nine first downs to one; Aaron Rodgers had two completions; and Titans' tight end Delanie Walker had gained more than three times the yards that the entire Packers offense had.
The lack of pressure up front from the Packers defensive front seven further exposed a secondary that is reeeeeaaaaally struggling. Our secondary is just not good. Plus, they can't defend tight ends, and Tennessee obviously knew that coming in -- wide receivers accounted for just 40% of Sunday's receptions, the rest were to tight ends and running backs. Walker played with some extra juice, thanks to the a Milwaukee Journal Sentinel preview

he felt had slighted him

.
Clay Matthews missed his third straight game and fourth of the season with a hamstring injury, which is too bad since he appears to be the only player on the defense capable of generating any pressure. I had reserved this space to rail against Matthews injury history and count all the games he's missed and ponder if it's really worth paying him so much money considering his availability. I looked up his stats, however, and he actually hasn't missed nearly as many games as I thought. Packer fans, back me up -- it seems like he's missed way more games than this, right??
Speaking of players who are never healthy, backup running back James Starks made his return after missing four games, and I spent all last week reading about how James Starks being back in the lineup somehow assuaged the Packers' concerns at that position, as if his return were the cavalry riding over the hill rather than someone who will waste possessions by falling down upon contact. HAS ANYONE ACTUALLY SEEN STARKS PLAY? The guy has averaged 1.8 yards per play this season! He had 33 yards on seven carries Sunday. Our quarterback had 27 yards on three rushes. Why am I the only person who notices that James Starks is not particularly good at his job? Even the coaches don't seem to know, which is presumably why Don Jackson was a healthy scratch.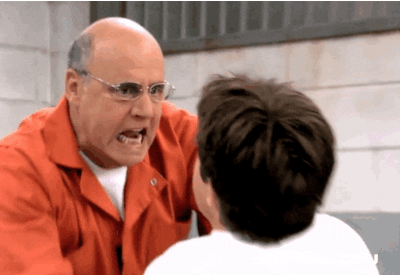 "How does James Starks have a job in the NFL??"
And we're all out of offensive linemen. The line has done a great job protecting Rodgers, but there has to be a lot of concern right now. Down center JC Tretter going into Sunday's game, the Packers also lost right guard TJ Lang (who was on crutches and in a walking boot, eek) and left tackle David Bakhtiari, so they have zero available backup offensive linemen right now.
The offense actually played fairly decently for the last three quarters. Just imagine what the game would have been like if they hadn't spotted Tennessee 21 points before waking up and trying? (And if the Packers hadn't

unfairly lost a possession

on Trevor Davis' muffed punt, which should have been a penalty on Tennessee and Green Bay's ball, not Tennessee's ball on the 12-yard line!) One thing I could not fathom, however, was why a coach would continue to kick field goals when when you're down three scores! Come on, McCarthy!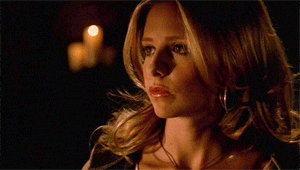 I feel like Mike McCarthy is as dismissive toward aggressive fourth-down strategy as Aaron Rodgers is toward Matt Cassel.
"Aaron! Hey, Aaron! Remember me? I used to be a starter!"
"Sorry, no autographs. Thanks for watching, buddy."
Sportswriters and announcers need to stop touting the Packers as a top run defense. They are not. They were ranked first in the league until this week (now fourth), but the truth is they've just played really bad rushing teams. Let's run through the teams they've played and where those teams currently rank in rushing yards: Jaguars, 26th ; Vikings, 31st; Lions, 27th; Giants, 32nd; Cowboys, 1st (rushed for 191 against Green Bay); Bears, 21st; Falcons, 15th; Colts, 23rd; and Titans, 3rd (put up 162). Other than the Falcons (whom they held to 90 yards), every team they've played that's ranked higher than

20th

exceeded their average yards per game against the Packers. So, no, they are not a "top run defense."
Titans' defensive coordinator Dick LeBeau is in his 59th season in the NFL as player or coach!
Adding insult to insult, that cotton-mouthed Kenny Albert called Green Bay's game. I had to listen to that voice for the entire painful game. And I'm sorry, but he looks like Peter Pettigrew from the Harry Potter movies, so I subconsciously mistrust him and think him cowardly.
Hard to find highlights when you lose by 22 points, but here's a nice moment of Jordy ninja-ing on the sideline.
The Tennessee Titans have a better record than the Green Bay Packers. The Cubs won the World Series. A reality TV star is President. Hell hath frozen over, right?
Luckily for the Packers, the Minnesota Vikings and Chicago Bears also suck. The Detroit Lions were the big winners of the division this week by not playing. Who would have thought that the NFC North would have been one of the worst divisions?
I'm pretty morose after this weekend, but you have to look for joy in the little things. For me, that's

Jay Cutler's Sunday

. In a 36-10 loss to the Tampa Bay Buccaneers, Jay had two interceptions (one returned for a touchdown), two fumbles (one in the endzone, resulting in a safety), four sacks, and a 4.0 quarterback rating.
Hail to the Redskins! And hail to Washington linebacker Preston Smith, who had two sacks and an interception in the Redskins 26-20 win over the Minnesota Vikings.
The Vikings scored 20 points in the second quarter, and none in any of the other three quarters. Odd.
Blair Walsh has missed

FOUR

extra points this season, along with four field goals. (This is not looped.)
Bears' leading receiver Alshon Jeffrey was suspended for four games for testing positive for performance-enhancing drugs. If I were team management, I'd be upset that he took PEDs because that's cheating and that's bad. But I'd also be upset that he cheated and only has one touchdown on the season to show for it.
Robert Quinn's celebrating his teammate's game-winning interception is my new favorite reaction gif. I just need someone smarter than me actually to make this into a gif.
Oh my goodness, the Denver Broncos-New Orleans Saints game had one of the craziest endings. In a tight back-and-forth contest against the Super Bowl champs, New Orleans got the ball, down six with 2:50 left in the game. Drew Brees marches his crew down the field and with 1:22 hits this absolutely gorgeous touchdown to Brandin Cooks. Yay Saints!!
Everyone's celebrating the New Orleans win, except they still have to kick the extra point … AND IT'S BLOCKED! And returned for two points!!!
I thought that the officials had missed a penalty when the Broncos appeared to hold the Saints' center down, but

apparently that's legal

!? But the worst part is that it looks like the returner

did

, in fact, step out of bounds. Unfortunately for New Orleans, the referees did not have a definitive angle to overturn the call.
You know what that makes me think of? The other incredibly painful New Orleans loss on an extra point. In 2003, the Saints were playing the Jacksonville Jaguars for the chance to make the playoffs. On their own 25-yard line, down seven points with just seven seconds left on the clock, the Saints throw a 25-yard completion to the wide receiver, who breaks one tackle, then more as he cuts across the field! At this point, the clock has run out so it's all on this play. Around the 30-yard line, the receiver knows he's in trouble and laterals it to his teammate, who has to go backwards, but then tosses it to another teammate behind him. Then that Saint throws it across the field to a wide-open teammate who runs it in for a touchdown!!! Pandemonium!! After the play has been reviewed and upheld, kicker John Carney comes onto the field for the extra point … and

he misses it

. The Saints lose! It's one of the most heart-wrenching endings ever. I honestly want to cry when I watch it … though it is hard not to be amused by the play callers. You have to watch this with the sound on:
Normally, punters don't make the highlight reel, but Johnny Hekker isn't a normal punter. Check out how far back the Jets returner has to go to field this!
These NFL commercials showing how much they care about player safety are laughable. This is another factor in the NFL's (slightly) waning popularity. Find me one NFL fan who reacts to those commercials with anything but derision. Does the NFL really think this is going to help their image at all on player safety? This will make people trust the league

less

because it's so ridiculously transparent and phony.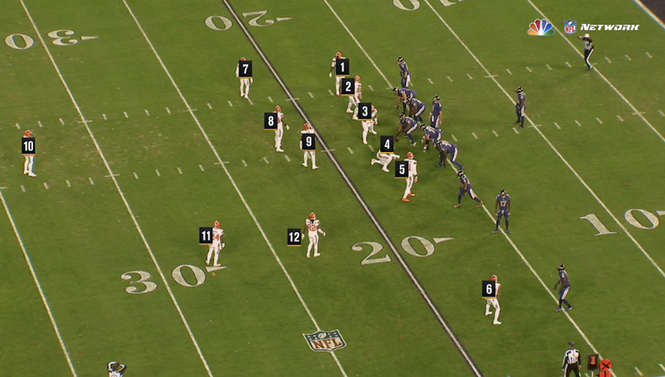 This happened at 14:55 in the first quarter.
Not to rub it in, but Cleveland passed on Dak Prescott eight times in the draft. Eight.
Arrrgghhh I just

knew

the stupid Dallas Cowboys would pull out some ridiculous win. Even after the Pittsburgh Steelers took a one-point lead with 42 seconds left on a

fake-spike touchdown play

, I knew that was going to be too much time with Dallas having all three timeouts. Helped by a 15-yard facemask penalty, Dallas was already in field goal range when -- who else? -- Ezekiel Elliott

broke loose

for a touchdown. That's eight-straight for the rookie-led Cowboys. I hope Tony Romo's agent is working the phone lines.
I wonder if Tony's face is frozen like this since he knows the camera cuts to him after every play.

"Just smile. Don't… stop… smiling."
Here's a less controversial touchdown in the Broncos-Saints game that I thought was one of the most impressive of the weekend. The defender is incredible in dislodging the ball

as he's falling

, but Denver receiver Jordan Taylor not only lands in-bounds and makes sure he gets two feet d

own after getting hit in the air, but he also manages to regain possession before going to the ground.
And he looks like a merry little cherub.
There must have been tremors in Foxborough on Sunday night with the presence of both The Emperor and The Robber-Barron. I envision it as something out of

MacBeth

, with vultures taking to the skies, plants mysteriously wilting, babies wailing, and animals fleeing.
"Muuahahahahahaha!!!"
And what do you know? Mysterious forces

were

at work. Once again, the Seattle Seahawks won a night game at the last-minute on a controversial no call when Kam Chancellor appears to have held Rob Gronkowski on a fourth-down pass in the endzone that would have allowed the New England Patriots to tie (or take the lead) with 11 seconds left. I don't feel bad for the Patriots because 1) they're the Patriots, and 2) they had four chances to score from the two-yard line and didn't.
Philip Rivers threw four interceptions … in the fourth quarter! Somehow, despite this, the Miami Dolphins only won by seven. Definitely calls for a Rivers' "Worst Day Ever" throwback.
The Jacksonville Jaguars' colors are black, teal, and gold. That means the equipment manager had two other options besides golds for the mouthpieces, either of which would have been better than making your players look like they haven't brushed their teeth since Jacksonville had a winning season.
The Pack plays the Washington Redskins on Sunday Night Football next week. The most likely scenario is Green Bay getting humiliated on primetime national television, but maybe, just maybe, they'll get Clay Matthews, Damarious Randall, and Jared Cook back. Maybe they'll put James Starks on the practice squad and give Don Jackson a chance. Maybe the offensive linemen will magically heal. Maybe Aaron Rodgers will trust his receivers enough to make accurate throws. And maybe they'll actually reward his trust instead of dropping passes. That's how I see next Sunday going. A girl can dream, right? Right, Aaron?