That was a half-assed effort by the Green Bay Packers on offense, defense, and special teams. The Indianapolis Colts were 3-5 coming into Lambeau and are one of the least talented teams in the league, and they lit up the Packers for the first 53 minutes of the game.
Let's start with special teams since they started off the game with such a bang. Indy returner Jordan Todman took the opening kickoff 99 yards for a touchdown, untouched the entire time.
The next kickoff Todman returned 61 yards, for an average kick return of 80 yards for the Colts. Oh, and Mason Crosby missed another field goal.
The defense, still without Clay Matthews, Sam Shields, and Damarious Randall (they also lost safety Micah Hyde during the game), didn't offer much resistance to the Colts. Now, Andrew Luck and his receivers are pretty good, but the offensive line is one of the worst in the league. Luck has been sacked 31 times this season, the most of any quarterback. The Packers sacked Luck only two times. That's fine, because they often only rushed three. If you're only sending three men, however, why did Indianapolis have such an easy time moving the ball?? The Colts were 7-of-14 on third-down conversions, compared to Green Bay's 4-of-12 conversions.
When the team needed a stop, the defense could not answer the bell. They blitzed on almost every snap on the Colts' final drive, and the secondary couldn't handle the strain. Indianapolis converted two huge third downs on the final drive to seal the win 31-26.
In an attempt not to be entirely negative, I will mention that Ha-Ha Clinton-Dix did have two interceptions and a half-sack. Unfortunately, it was also Ha-Ha who

missed a sack

on Luck that would have given the Pack a chance to win the game. But still, good job. I guess.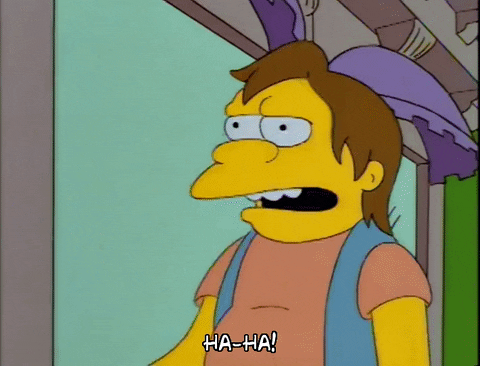 As for the offense. Sigh. They were facing a terrible secondary, a secondary that ranks no higher than 29th in any pass defense statistics. Twelve of Green Bay's first 13 plays were in Colts' territory, and the Packers came away with a grand total of three points.
Rodgers was 7-of-17 for 77 yards in the first half against this secondary. As has been the case for a year and a half, the receivers couldn't get open, and Rodgers, as has been the case for the majority of the season, has been missing his receivers when they do get opened.
"Anyone? Seriously, anyone? I've been
running around for 12 seconds here."
One high note was Jordy's manly touchdown grab, wrestling the ball from the defender. It was also manly how he angrily unstrapped his helmet. #FierceNinja
Mike McCarthy, who has shown some creativity on his sets this season by necessity, seemed to regress. There were a couple of pick plays (yay!), but we didn't see Trevor Davis or Geronimo Allison or much of Jeff Janis in the line-up. With Randall Cobb active but injured, I thought there'd be more switch-ups like there were against Atlanta. He also abandoned the run with Ty Montgomery too early. I will say, however, I was really glad to see Green Bay taking a good number of shots down the field. Now, they didn't really pay off, unfortunately, between drops and Rodgers being not perfectly accurate, but it was nice to see them test the defense like that.
Richard Rodgers is the softest tight end ever. He is always being leveled by defenders half his size. Compare him to Montgomery, who's four inches shorter and 40 pounds lighter and always fights for additional yards.
"Oh, wait, am I supposed to block?
Randall Cobb, who missed last week with a hamstring injury, did not play the first half, but was called upon in the second half. I was number happy with risking him, but he had a beautiful touchdown late in the game off this beauty from Rodgers that provided a glimmer of hope for those that didn't know better.
The game followed a familiar pattern: stagnant offense for 85% of the game, then a furious comeback attempt made possible because Aaron Rodgers is that good, ending in a final letdown by the defense. It feels like the script for half the games since 2014.
Green Bay wasted

such

an opportunity to take the lead in the NFC North with Minnesota losing on Sunday. (Well, actually it would have been a tie, and they would lose the tiebreaker, but still). Instead of sitting on top, the Packers are now in third place at 4-4.
As many have noted, it was upsetting to see the Packers' lack of energy in every phase of the game. I get trap games, but it's one thing to get lackadaisical against a bad team when you're playing really well and maybe it goes to your head, but the Packers have been a disappointment since this season began, so they weren't exactly resting on their laurels. They were just resting, so it appeared. The most excited the crowd got, as Rodgers noted, was when a determined squirrel kept on running onto the field.
I'm annoyed with Andrew Luck for winning, of course, but it's so hard not to like him. What other quarterback, or football player, gets tackled, then helps his tackler up? Also, I still find 56-year-old Indianapolis head coach Chuck Pagano attractive.
It can't just be me, right?
Awww, remember beloved Green Bay backup QB Scott Tolzien? He now plays for the Colts and here he is hanging out with Aaron and Jordy before the game.
♫

Reunited and it feels so good ♫
Minnesota Vikings offensive coordinator Norv Turner shockingly resigned this week in the wake of the Vikings' upset loss to the Chicago Bears last Monday, citing differences of offensive philosophy with the team. The move was a surprise to everyone in the Vikings organization, but now puts Pat Shurmur, who's long been a champion of Sam Bradford and coached him in St. Louis and Philadelphia, in position of interim offensive coordinator.
The biggest question I had about the whole thing is
what "Norv" stands for. Norval, for those wondering.
Shurmur wasn't enough to help the Vikings win on Sunday in an overtime game against the Detroit Lions. Once again, Matthew Stafford and the Lions came back in the final moments to win, this time in overtime. With 23 seconds and no timeouts left in regulation, Detroit moved 35 yards down field, which was enough for a 58-yard (!) Matt Prater field goal to tie the game. On the first drive in overtime, after Detroit was helped by a serendipitous pass interference penalty on a 3rd-and-10, Golden Tate exhibited crazy impressive body control on this game-ending, walk-off touchdown. (A more impressive, non-embeddable angle

here

.)
AND the Vikings kicker missed an extra point in the third quarter in a game that went into overtime! Minnesota must be reeling -- that's their third loss in a row after they started the season 5-0. Tee hee.
If it seems like the Lions have a last-minute comeback every other week, it's because they do. In each of its five wins Detroit has trailed in the last 90 seconds!!!
I like Derek Carr, but I find it hard not to be suspicious of him because he looks like a villain. In a rom-com, he'd be the rich, handsome, successful guy who shows up halfway through the movie as a possible love interest, but turns out to be a cad.
I actually think he looks like a serial killer,
but I thought saying so would be too harsh.
Like most, I thought the Oakland Raiders were going to be pretty good this year, but not 7-2 good. After knocking off the reigning champs in the Denver Broncos, the Raiders lead the AFC West and have the most wins of any team, along with Dallas (ugh) and New England (yuck).
The Raiders are the hot new thing right now, and everyone's madly in love with them, which I'm down with because they are fun and exciting, but let's keep in mind that Monday night's victory is their

only

win against a team that is currently above .500, so let's go easy on the "Super Bowl sleeper" talk. For now, at least.
You don't see too many in-your-face punters, but the Raiders' Marquette King is an exception. In addition to his

celebratory dances

for his punts, he also has a

great story

about how, on his first career punt, the opponents saw him and were convinced that the play was going to be a fake punt: "A black punter? It's a fake! Yo, it's a fake!"
The Los Angeles Rams' onside kick attempt was, um, kind of cool in its own way, I guess, but made absolutely no sense. What exactly was the desired outcome here??
Remember Knile Davis? He was a Kansas City running back who was signed by the Packers on October 18 (yay for Knile!). The Packers ended up cutting him just two weeks later (awww). He was claimed off waivers by the New York Jets (yay), but then they cut him just a few hours later (ouch). Three days after that, he was signed by the Chiefs again (yay?), for a total of four stints with three teams in 19 days.
This week was the NFL's Salute to Service week where they honor military members in different ways. Normally this just means some clashing camouflage is added to the players' gear, but the Chiefs did something really cool by putting the

name of a fallen soldier

from Missouri on each players' warm-ups. The players were also given a card with a short biography of their soldier. The Los Angeles Rams did

something similar

, and I thought both were neat and touching ways to pay tribute.
It was a rough night for Buffalo Bills kicker Dan Carpenter. On a field goal attempt just before the half, he was drilled by a way, way offsides Richard Sherman and injured his leg. The whistle was never blown for the offsides, so Sherman kept on going. He was penalized for being offsides after the play, but there was no roughing the kicker penalty! (Technically, it should have been a late hit call.) Since the trainer came onto the field to look at Carpenter, the kicker, by rule, had to come out for a play. It had only been first down, so the Bills just spiked the ball on the next play to stop the clock at :01. Carpenter came back out and made the 49-yard field goal -- except that it was after the play clock had expired, so Buffalo got a delay-of-game penalty. But

the refs should have re-set the play clock

since they were still over the ball with under five seconds left!! The penalty pushed the field goal back to a 54-yard try, which Carpenter missed. Yet another controversial Monday Night win for the Seattle Seahawks.
Carson Wentz saved Eli Manning from himself on Sunday. With just under four minutes left, the New York Giants got the ball, up five points and looking to seal the the game. Things didn't look great for the Philadelphia Eagles, but I wasn't worried because: Eli Manning. As the clock ticked below the two-minute warning, the Giants faced third down -- if they make it, the game's over. Eli takes the snap and … throws an interception! Hah! Of course! He's Eli Manning, after all. Unfortunately, Wentz, who had a rough day at the office, threw four straight incompletions to end the game, so Eli escaped the repercussions of being Eli -- for now.
Travis Kelce, how stupid do you have to be? The Kansas City Chiefs tight end angrily disputed a no-call with the referee after a incompletion in the endzone. He must have said something naughty, because the ref flagged him for unsportsmanlike conduct. Kelce responded by throwing his towel at the ref as if it were a flag. That earned him a second unsportsmanlike conduct and an automatic ejection. "I can't throw my flag on the ref, but he can throw his all day long," complained Kelce after the game. Uh, yeah, Trav, that's how it works: he's the ref, you're the player. That's like the ref whining that Andy Reid didn't draw up any plays for him. Yeesh. Anyway, the best part of any ejection is seeing how sophomorically excited the other team gets -- the Jaguars players look like it's Christmas morning.
Poor Case Keenum. It must hurt his feelings to have the crowd chanting for his backup. The LA crowd also chanted for Tim Tebow, who doesn't even play football these days, which must have hurt even more.
"La la la la la I can't hear you!"
The NFL's low ratings this season hint at possible cracks in the NFL's previously impervious appeal. One factor is a growing distaste for the NFL's imperious attitude and handling of things (Deflategate, domestic violence, celebration penalties, refusing to have full-time refs, &c.), but the thing that has been irritating me the most is their draconian control over media. After they banned teams from posting their own highlights on social media, the effects are obvious. There were several awesome big plays this week that I could only find one angle of on the internet (like Golden Tate's and Jordy Nelson's touchdowns, both of which look a lot better from a different angle), despite the fact that I saw clearer and better angles on the TV highlights all Sunday long. The dip in the ratings probably have more to do with the election cycle than anything else, but it'd be nice to see the NFL get a little comeuppance.
I would say thank goodness we're playing the Tennessee Titans next week, but who knows if the Packers will even bother to show up for that game. But we have to think positive. The Pack will be great next week. Everything will be great.