The first emotion was just straight-up fear. I woke up in a cold sweat several times this week at the thought of Ladarius Gunter guarding Julio Jones. The last time he played the Green Bay Packers, Jones put up 259 yards, and Gunter has struggled this season, to put it gently. But Gunter played pretty solid, so go you, Ladarius. (It helped that Jones was hobbled for much of the game. It helped a lot.)
Next, there was despair when I read that not only were the Packers going to be without their top

three

cornerbacks (Sam Shields is out with a concussion, probably for life. Quinten Rollins and Damarious Randall are both out with groin injury, and Randall just had surgery, so he's not going to be back any time soon), but Clay Matthews was also out with a hamstring. (Yes, another hamstring injury. Packer fans need to accept that Matthews will never play a 16-game season.) Not only were they without their top (only) two running backs, but they would also be without their wide receiver they've been using as a running back, Ty Montgomery (out with an "illness," which is believed to be related to

sickle cell trait

). Oh, and their number-two receiver, Randall Cobb. (I'll give you one guess what his injury is. Yep, hamstring. COME ON.) Oh, and the Atlanta Falcons have the top-rated offense in the league.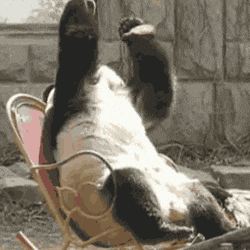 Then, there was definitely a feeling of hope. Three touchdowns on their first three drives! All right! Way to go, Pack!
Replaced quickly by stoicism. Don't get your hopes up too much. It's still early and they have Julio Jones and Matt Ryan and we have so many injuries.
By the second half, I was pretty proud of my boys. They were right in it, playing really well, despite all the starters in street clothes. Players like Trevor Davis and Geronimo Allison stepped up. Davis had a

55-yard punt return

, as well as a touchdown. Allison, whom the Packers had cut after training camp because they had so many receivers, was just re-signed this week, played in his first NFL game, and

scored a touchdown

! Yay, Geronimo!
With about three minutes left, the disappointment started to swell in my breast. There hadn't been an overabundance of defense in the game, and you could tell that it was probably going to come down to whoever had the ball last, and it was becoming increasingly clear that Atlanta was going to have the last real shot.
The dull disappointment was tough enough, but it was made much worse by stabbing pangs of near jubilation when Green Bay had not one, but

two

dropped interceptions on the Falcons' last drive.

If only

!!!!!!!! Siiigh.
There was also anger: WHY WAS JAKE RYAN COVERING A WIDE RECEIVER ON THE GAME-WINNING SCORE?

Does this 6'2", 240 lb white linebacker look like someone who should be
covering a top receiver in the endzone on a fourth-quarter drive?? NO!
Final feeling? Sad, but still really proud of the Packers. See,

they

can't have moral victories, but I can, on their behalf. Whether they lose by one or 20, it goes down as an L, but

I'll

remember their valiant effort.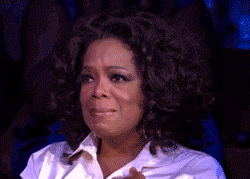 Aaron Rodgers had a nice game: 28/38 for 246 yards, four touchdowns, and no turnovers. He played well enough to earn this yatchy headline from ESPN:
The Packers certainly lucked out with the injury to Julio Jones, who racked up 259 yards last time he played Green Bay and had a 300-yard game earlier this season. Jones was limited to just three catches for 29 yards on Sunday, but Taylor Gabriel stepped up to provide the ridiculous highlight touchdown on this impeccable Matt Ryan throw. I mean, seriously, if he had closed his eyes and put his arms out, he still would have caught that touchdown.
I like how Gabriel got up and started pointing to his name on the back of the jersey. First of all, that's a d-bag-y thing for anyone to do anytime, but he didn't have to do anything on that touchdown!! It was all Matt Ryan. I wonder how Atlanta's QB felt watching Gabriel celebrate.
Stop acting like Jordy is dead, announcers and commenters. Yes, he had a quiet week against the Bears, but the guy had 5 touchdowns in his first four weeks before adding another on Sunday. He hasn't exactly been a ghost.
Blake Martinez is going to have to tackle better than he did this week.
So much for Knile Davis. He played a total of 13 snaps in the two weeks he was with the Packers before they

released him Monday

. Umm, okay, interesting coming off a game where Aaron Rodgers was the leading rusher with 60 yards. Running backs are totally overrated in the NFL anyway, right?
Okay, you all know how I feel about Ryan Fitzpatrick, and I'm trying

really hard

not to turn my back on him, but he has put up some of the most atrocious stats. In Sunday's win over the Cleveland Browns, Fitz only completed 3 of his first 14 possessions. But no interceptions! And at least

he knows he's stinking it up

. Said Ryan, "I think the biggest thing is I haven't played well.I think that's where it starts." Um, yeah, sweetie, you have the lowest completion rate in the league and have turned the ball over at more than double the rate you've throw touchdowns.
Luckily for Fitzpatrick, he was playing against the Cleveland Browns. The city of Cleveland may be about to win their second title of the year, but they'll always have the Browns to drag them down. The ineptitude even extends to the fans, the long-suffering Dawg Pound.
Sigh. This is just such a Cleveland Browns fans' sign,
LeBron James is not NFL-related, but his commercial aired during the game, so close enough. Nike has a

"Come Out of Nowhere"

commercial/campaign with James, and I couldn't help but giggle at the thought of James "coming out of nowhere" when they

televised his high school games on ESPN

!! You can't claim to come out of nowhere when you were literally the most anticipated athlete in sports history.
Is there a tight end in the league who isn't described by announcers as a "security blanket" for his quarterback? Maybe that should be the official position for Jason Witten.
Speaking of that big fink, Witten scored the winning touchdown in the Dallas Cowboys' overtime victory over the division rival Philadelphia Eagles. The game pitted two rookie quarterbacks who have exceeded expectations against each other in Dak Prescott and Carson Wentz. I'm always disappointed when the Cowboys win, but I was especially disappointed on Sunday night because Prescott threw a redzone interception late in the first half, and if that had ended up costing them the game, the quarterback controversy would be revived and Jerry Jones would say something stupid and the Cowboys fans would revolt and the team would collapse, as is there destiny. Alas, we'll have to wait a few more weeks, since Tony Romo is not yet ready, plus Prescott will walk all over the Browns next week.
Like so many seasons before, this man will be the undoing of the Cowboys.
Have to give props for the Cowboys' fake punt on 4th-and-8

from their own 27

late in the third

! That call takes guts. And props to the punter's speed.
You might have expected Eagles players to be beating themselves up over the tough lost, but you'd be wrong, at least when it comes to wide receiver Nelson Agholor. Agholor had a big drop on a third down on Philly's opening drive, which would have given them a first down inside the ten-yard line, but he isn't one to dwell on his mistakes, apparently:
"I don't give a damn, man, that s--- is nothing ... No one is perfect. I don't look at no drops, or that type of s---. I'm tired of hearing that s---. It's just stupid … I dropped the first one. I didn't drop one after that. What does it matter? Because if we lose, then it's like we'll place blame on this person did this. No! As a team, we have a responsibility to win football games, and I get it, some plays could have helped. But there are still four quarters of football to be played, and we got to win. I don't got time for that no more. I got time to win football games, only. No statistics. No 'Who did this?' Win, that's all that matters."
Earl Thomas had a fumble recovery for a touchdown and celebrated by showing his affection for the official. Alas, the feeling was unrequited, and came with a 15-yard penalty.
Last week, Drew Brees became the first quarterback in league history to have a hundred 300-yard games. That's crazy! I don't know why, but for some reason, I always forget just how good Brees is. Here's a screenshot of all the

NFL records he holds

.
I really hate to say this, but everyone once in a long, long while, Jay Cutler will say something that almost makes me like him. After coach John Fox hinted that Cutler would not reclaim his starting position from Brian Hoyer when Cutler's sprained thumb healed, Hoyer went and broke his arm, vaulting Cutler back to first-string. When asked if he felt that he had Fox's support,

Cutler replied

, "He doesn't have a choice."
To get the bad taste of saying something nice about Jay out
of my mouth, here's a picture of him getting sack.
Hey, hey, the Carolina Panthers won a second game!
The Detroit Lions were kind enough to lose, keeping them behind Green Bay in the standings. PLUS in the shock of the week, the 1-6 Chicago Bears stomped on the 5-1 Minnesota Vikings! It was much more dominant than the 20-10 score indicated.
I actually had pre-written the Bears-Vikings section bemoaning Chicago sucking so much and mocking Jay, but the Bears looked ... almost, like, good. The Vikings offensive line is a hot, hot mess, but even so, I thought they'd manage more than a field goal and a garbage-time touchdown against the Chicago Bears defense. If Minnesota ever wants to score, it looks like it's going to have to come from their defense or special teams.
"Please! Everybody just stop sacking our quarterback! Pleeeaaaasse!"
And I definitely expected their defense to shut down the Bears, who put up 403 yards against the Vikes' vaunted defense. I guess Jay Cutler's triumphant return to the field was enough to spur the troops. Running back Jordan Howard had a very nice night, gaining 153 yards, 69 of which came from this run:
Sam Bradford has crazy eyes. I don't think he blinked once during his pre-MNF sit-down with Jon Gruden. He probably looks like this because he's shell-shocked from being sacked so much.
Honestly, I think a little mascara would help.
(With the crazy eyes, not with the sacks.)
I feel for linebacker Jamie Collins, who was traded from the New England Patriots to the Cleveland Browns this week. Talk about a reversal of fortune -- going from the best team with the best quarterback to the worst team with no quarterback.
Eagles corner Jalen Mills looks like a moldy Chia pet.
Speaking of New England, I seriously wonder if Tom Brady is going to lose a game this season. Granted, he's played four fewer games this season, but the man has a 73% completion rate, 12 touchdowns, no interceptions, and a passer rating of 133.9, which is nearly 20 points higher than MVP-front runner Matt Ryan. Don't piss off Tom Brady.
I kinda like Carson Wentz because he's got that whole aw-shucks country bumpkin thing going and seems pretty chill for all his early success. But I also like him because his "All Business" tie-straightening celebration is my favorite celebration.
ANOTHER tie! Six days apart, no less! The Washington Redskins and Cincinnati Bengals, playing in London, ended up tying 27-27 in overtime. After scoring 54 points in regulation, both teams seemed to have run out of steam. Overtime possessions were an ugly punt, punt, missed field goal, fumble, downs. I'm sure neither team feels good about the game, but Washington should feel particularly bad -- they missed a 34-yard field goal in overtime that would have won the game

and

they forced a fumble on the Bengals' next possession!
I never like to count chickens before they're hatched, but I'll just say I'm glad the Packers are playing the 3-5 Indianapolis Colts next week.